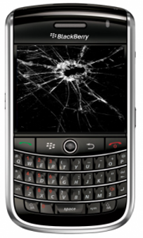 Things are going from bad to worse for the beleaguered Canadian smartphone maker, as T-Mobile USA confirms to Reuters that they will no longer be offering Blackberry's handsets in their retail stores.
David Carey, executive vice president for corporate services told Reuters that "keeping stock in the retail distribution system was inefficient" because BlackBerry phones have not been high demand devices for consumers.
Blackberry itself has said they will be retreating from the consumer market, and is thought to have less than 2% market share in USA.
Handsets will still be available online, but the absence of the devices in store should leave more shelf space and sales rep attention for Windows Phone.