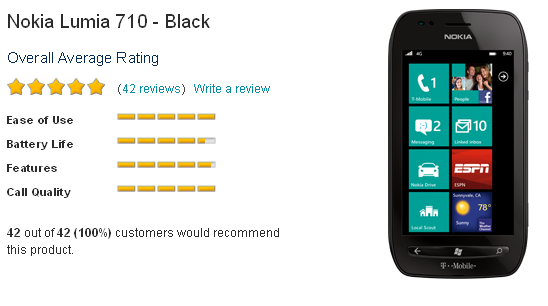 We have already mentioned about high customer satisfaction rate among all Windows Phone devices across carriers. T-Mobile Nokia Lumia 710 is the latest one to join the club. It was launched just few days before and so far 42 people have reviewed it on T-Mobile website. All the 42 people have voted that they would recommend this device to others and it got an average of 5 star rating in all the categories. Also its good to see that T-Mobile is promoting Lumia 710 as a featured device on its website which will increase Lumia 710's visibility among customers.
FYI, HTC Radar is the highest rated HTC device on T-Mobile.
Source: T-Mobile
Thanks Jay for the heads up.