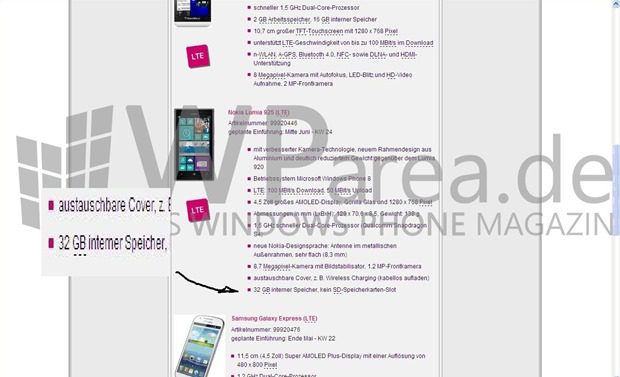 Good news for those who are disappointed by the Nokia Lumia 925 only having 16 GB storage by default.
According to a screen shot from T-Mobile Germany's internal inventory system their version of the handset will have 32 GB storage, making it more than a Vodafone exclusive.
According to the page the handset will be launched in the 24th week of the year, ie between the 10th to 16th June, which is actually earlier than I thought and only 2-3 weeks away.
Does this leak make our readers more likely to pick up this handset? Let us know below.
Via WPArea.de.