Is Copilot the best AI companion out there? Help us find out by answering a couple of quick questions!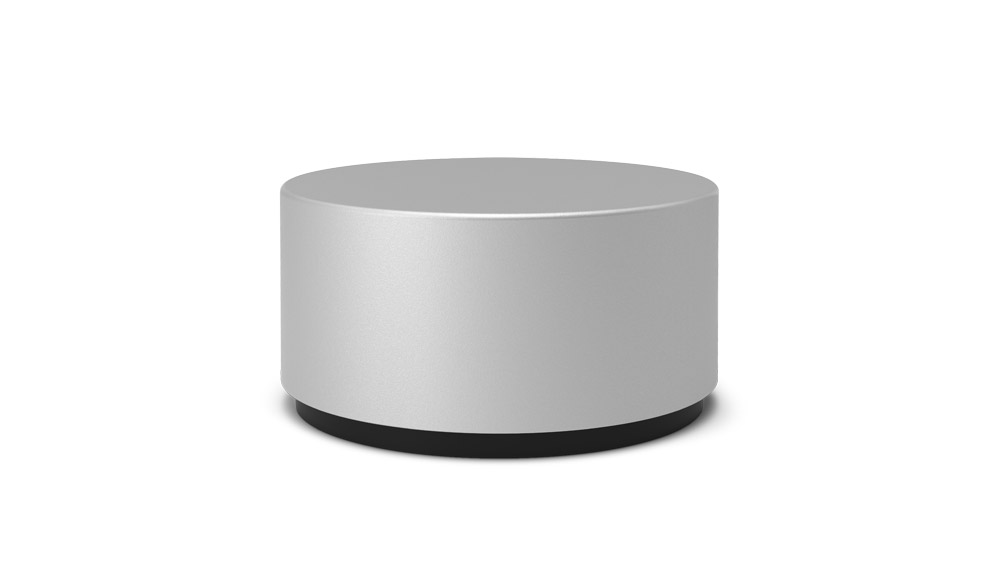 Last week, Microsoft announced Surface Dial, a new peripheral designed for the creative process. It integrates with Windows 10 to work with Surface for a faster and more intuitive way to scroll, zoom and navigate. You can manipulate images, adjust volume, change color hues and much more, all with simple gestures. According to Microsoft, the following apps will support Surface Dial accessory on launch.
Bluebeam (Revu)
Drawboard (Drawboard PDF)
Mental Canvas (Mental Canvas Player)
Silicon Benders (Sketchable)
Smith Micro (Moho 12)
Spotify (Spotify)
Staffpad (StaffPad)
Windows (All)
Word, PPT, Excel (Office Win32)
OneNote (UWP version)
Windows Maps
Plumbago
Sketchpad
Groove Music
PewPew Shooter
Microsoft Photos
Paint
Surface Dial features:
Press and hold: For menu
Rotate: Freely/continuously (both directions); 0.30 N-cm resistance torque
Click: Activates a momentary switch with 300g force; Rotate detection functional in up and down button positions
Dynamic feedback: Provides tactile feedback in software adjustable increments
On-screen detection: Touch digitizer reports the onscreen location through a capacitive pattern (Studio only)
Surface Dial is now available for pre-order today in the U.S. through Microsoft Stores, MicrosoftStore.com, select Best Buy locations and at BestBuy.com, and will be available for $99 ERP USD starting Nov. 10.