Microsoft Store and YouTube aren't the only things that are getting an AI summarizer tool. Google, the world's leading search engine, will soon be releasing a tool that lets you summarize website with AI.
A little over three months ago, Google launched AI-powered Search Generative Experience (SGE). Now, as announced in an updated blog post, Rany Ng, Google's VP of product management, says that the feature will start rolling out for desktop users soon this week. Those on iOS and Android devices will be the first to try – it's called "SGE for browsing."
"Our aim is to test how generative AI can help you navigate information online and get to the core of what you're looking for even faster," she says.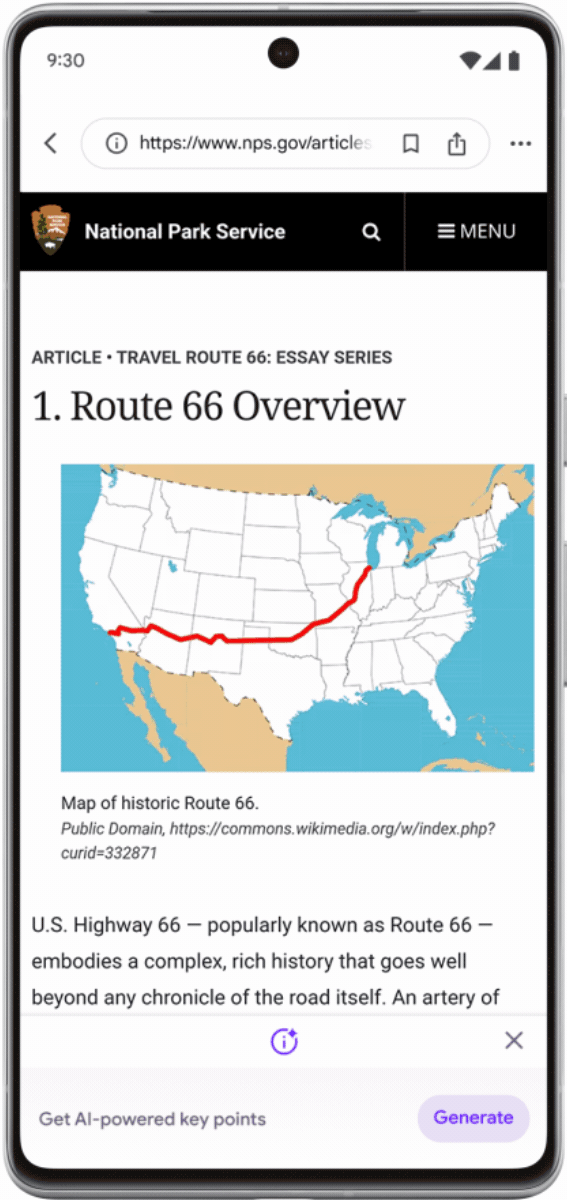 Now live as an early experiment in Search Labs in several select countries, the SGE for browsing feature can automatically summarize key points from a web page. From there, you can also jump to Explore on Page to see relevant questions that the article answers. Though, SGE for browsing still won't work for paywalled content.
"If you're already opted into SGE, you'll automatically have access to this experiment. If you haven't already opted in, "SGE while browsing" is also available as a standalone experiment in Search Labs. To try "SGE while browsing" on desktop, make sure you have the latest version of Chrome and then visit Labs," says Google.
Long gone are the days of scrolling mindlessly scrolling on Google to find relevant answers!