iPhones no longer hold the record of the most pricey smartphones in the consumer world. Huawei with its Mate X and Samsung with Galaxy Fold dethroned the iPhone maker from its earlier position. Folding phones cost double the price of the most expensive iPhone, the iPhone XS Max. The Galaxy Fold currently costs $1,980, while the Mate X asks close to $2,600. No doubt they are the luxury products in most part of the world.
A study by Bank My Cell sheds some light on the affordability of these two smartphones. It prepared a chart in which it listed days of work needed to purchase a Mate X or Galaxy Fold in various cities and countries across the world.
As per the data, Ethiopia's Addis Ababa will have to work 299.8 days to purchase the entry-level Mate X, making it the city where most working days are required to purchase the smartphone, while Switzerland's Zurich needs only 9.5 days of work. For detailed information, you can take a look at the below chart.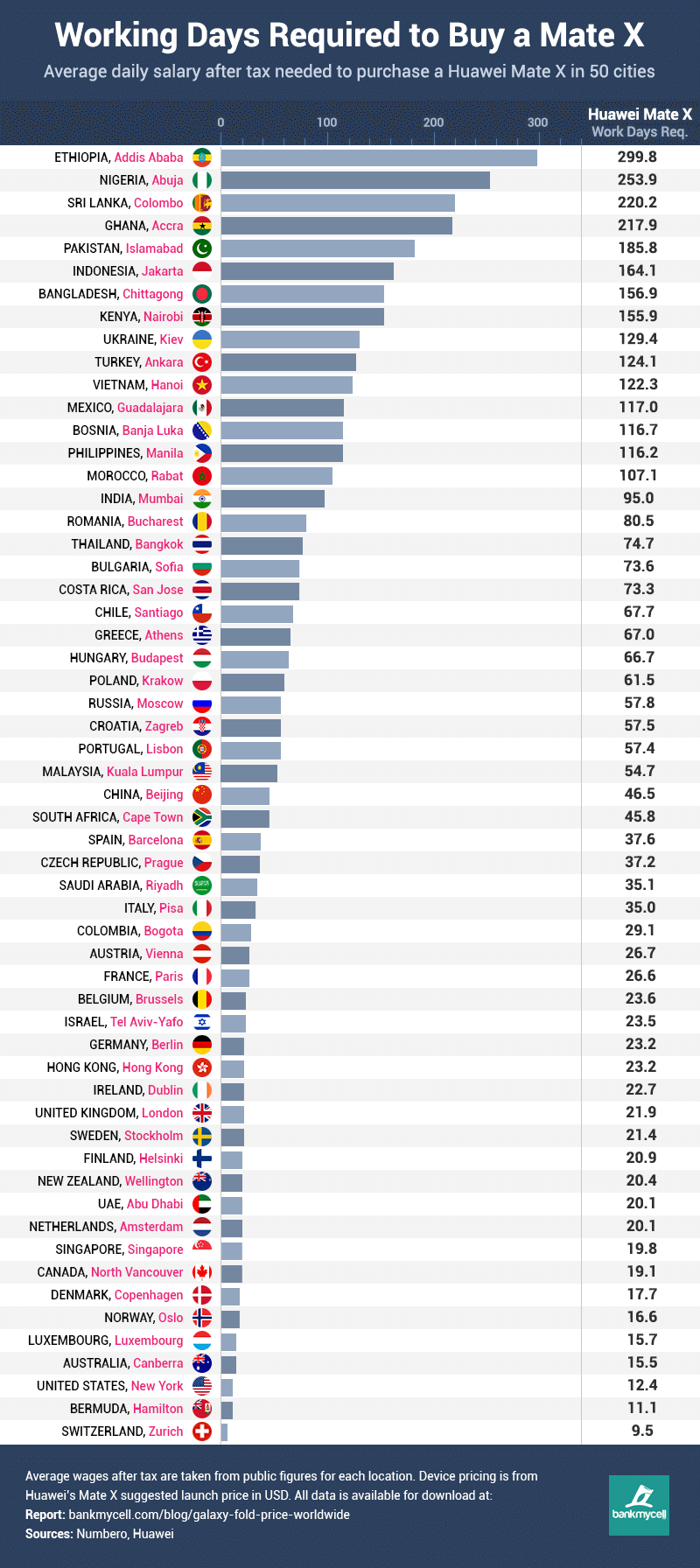 The chart isn't a lot different for the Galaxy Fold. You can take a look at the below image for detailed information.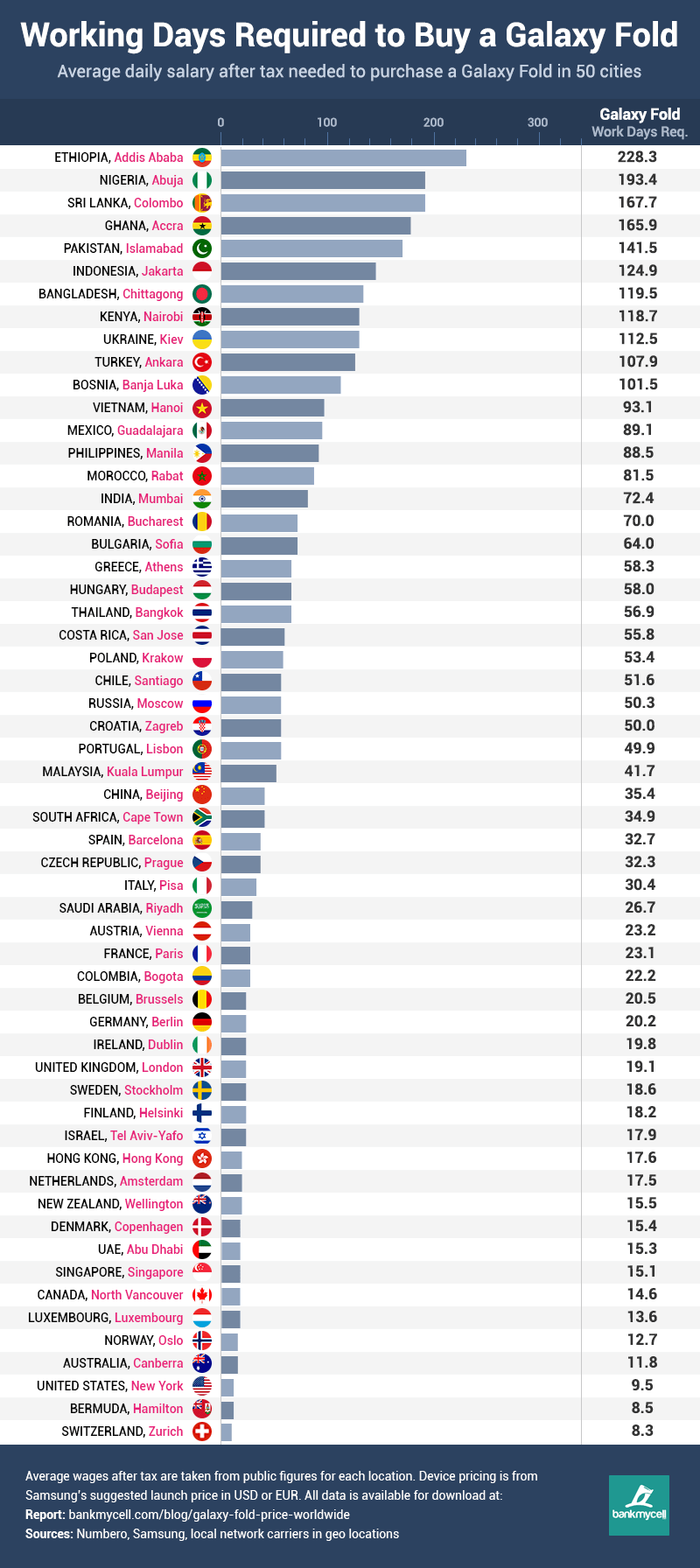 You can also find other interesting stats in the below images.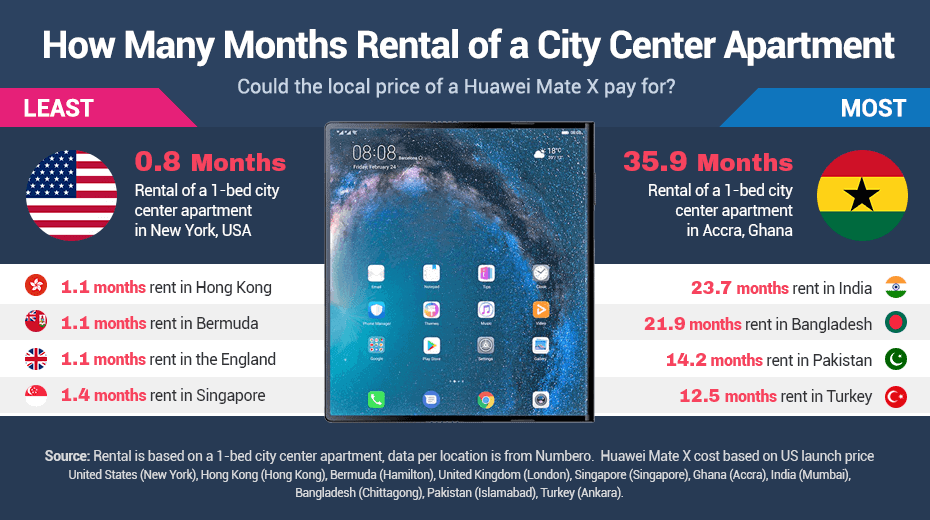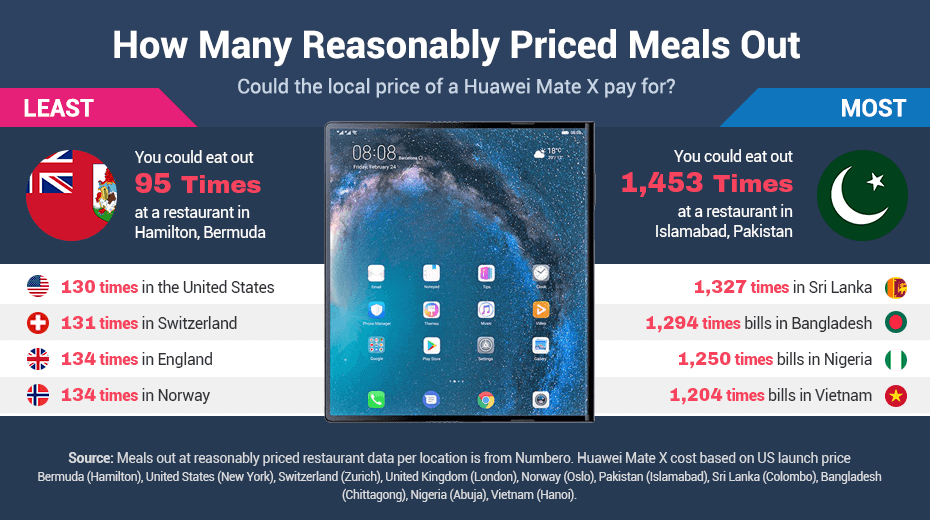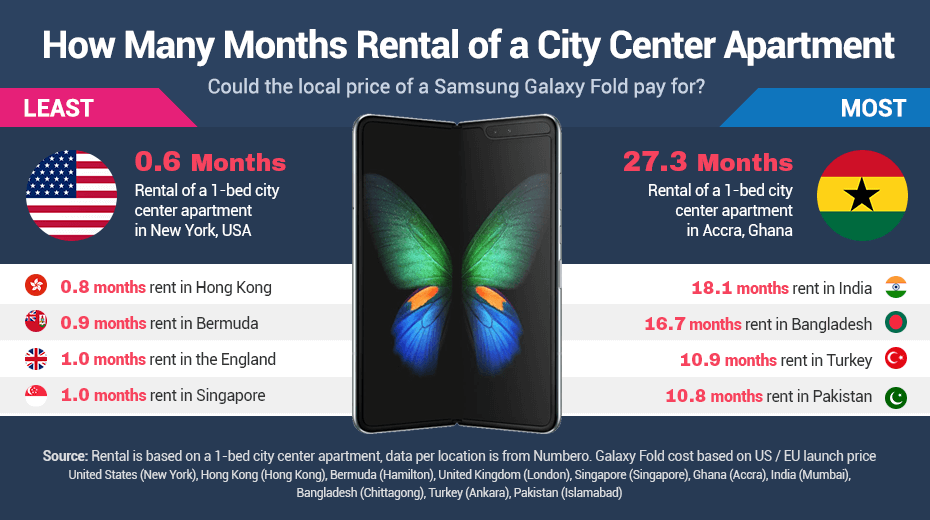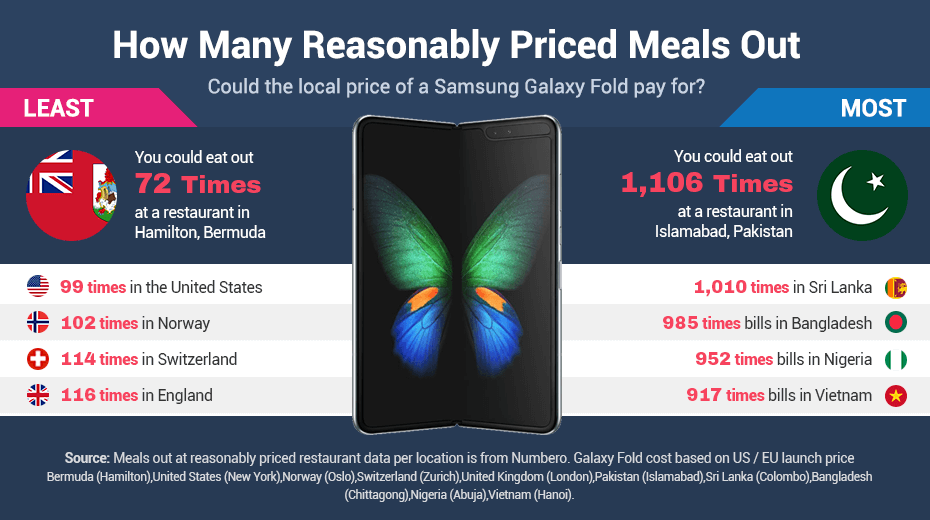 You can read the full study here.