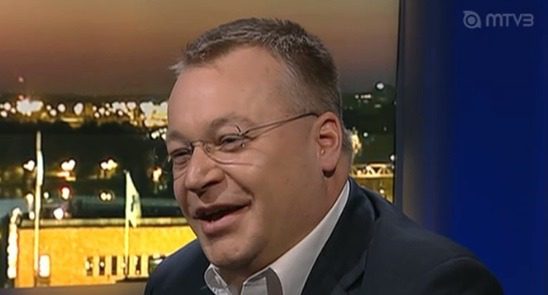 In an interview aired on Finnish TV Stephen Elop, when pressed about the unannounced Nokia Lumia 928, had this to say:
E:  But what I can say is just a couple of weeks ago at MWC, we introduced a number of new products. People said 'wow you have a whole portfolio of beautiful products.' What  we are also saying though is that there is so much good work ahead. I mean some of the beautiful phones still ahead we're so excited about. What you're seeing, so much about the improvements at Nokia is we may have a full portfolio of beautiful products but because the engineering teams in Tamperreella, Salossa, Oulossa, San Diego, in Beijing, all these places, they are working so much more effectively producing such better products. You'll see so much more ahead so we're very excited about what you will see in those products, there's certain things that make Nokia products stand out. Beautiful design is one example. Great photography is another, so you're going to see those things exaggerated and taken to higher and higher levels as we go further.
In the interview he also hinted that Nokia would sell more phones in Q1 2013 than Q4 2012, saying:
Now we're starting with a brand new set of products, we're starting with low numbers but I like that Q4 was more than Q3 and I want to keep growing that and taking that to a higher and higher amount.
He also re-iterated that Nokia intends to beat Samsung and Apple, saying:
Good. Well the reason we believe that is we believe we can effectively compete with those other products by emphasizing the consumer experiences, the capabilities of these devices that are better than anything else. So with the 920 when we introduced that and said, 'boy you can take pictures in a dark room, you can see and use the bright display under the bright Finnish sunlight that we've been enjoying over the past few days, I can control the screen with my glove on, and on and on and on' if we focus on that great innovation, that Nokia is so good at and if we get that into our products then we will improve it.
A full transcript of the interview can be read at MyNokiaBlog here.