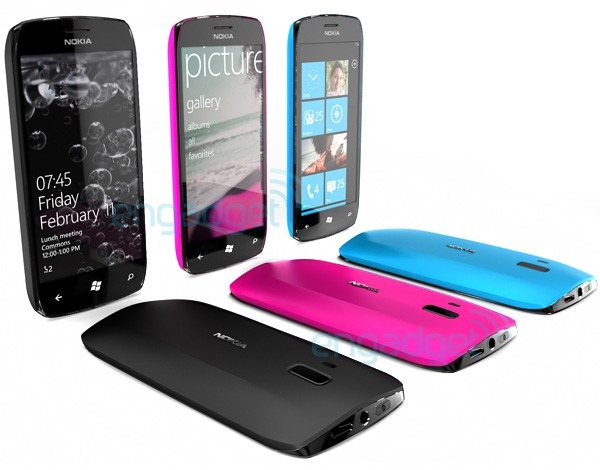 Nokia is under huge pressure to show they are ready to deliver on their Windows Phone 7 roadmap, and at All Things D, in response to demands to put up or shut up, Stephen Elop briefly pulled a rather slim device from his pocket which could be a Windows Phone 7 handset.
We only see the back of the device, but it greatly resembles the first renders they released, with its angular shape and centrally mounted camera strip.
Of course like Walt Mossberg said, it could just be a hunk of inert plastic, but I believe it also gives us an idea of the shape of things to come, and it looks really good.
See the video embedded after the break, and the phone around the 4:40 mark.
Via nanopho.jp, thanks Tezawaly for the tip.