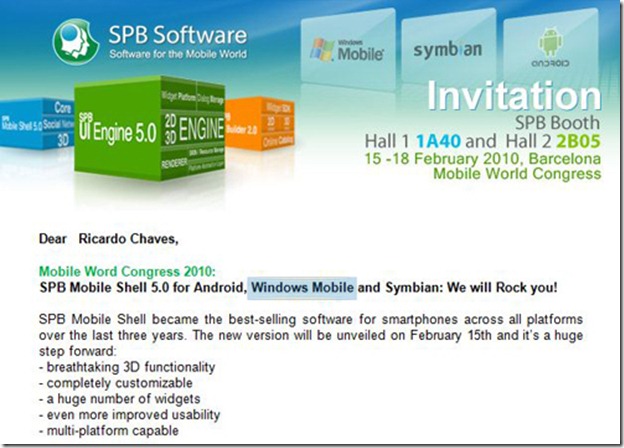 SPB Mobile Shell is one of the most popular software suits on Windows Mobile, and certainly the most popular UI replacement.
At version 3.5 it took a huge turn towards exploiting the power if the hardware by using 3D acceleration. Version 5 promises more of the same, with "breathtaking 3D functionality", a huge number of widgets and improved usability.
While not much is know yet, it seems more will be revealed in only a few more days.
Are you looking forward to this release? Let us know below.
Via PocketPT.net