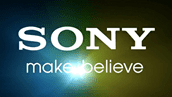 It seems Sony's message regarding Windows Phone is about the same as Sony Ericsson's was- wait and see.
Sony Mobile's sales chief, Dennis van Schie,told Financial Times Deutschland that Sony is not currently planning any Windows Phones but adding, "We have a good relationship with Microsoft and are closely watching the development of Windows Phone.. If it succeeds, we will not be caught off guard."
Coming second to the party can be the right decision some times, allowing the trailblazers to make the mistakes, but coming late to the party often lead to an uphill battle, much like Windows Phone at the moment.  I suspect if Sony actually wait for Windows Phone to be a proven success before jumping in they would be about as irrelevant to Windows Phone as they are to Android at the minute.
Via TechCrunch.com