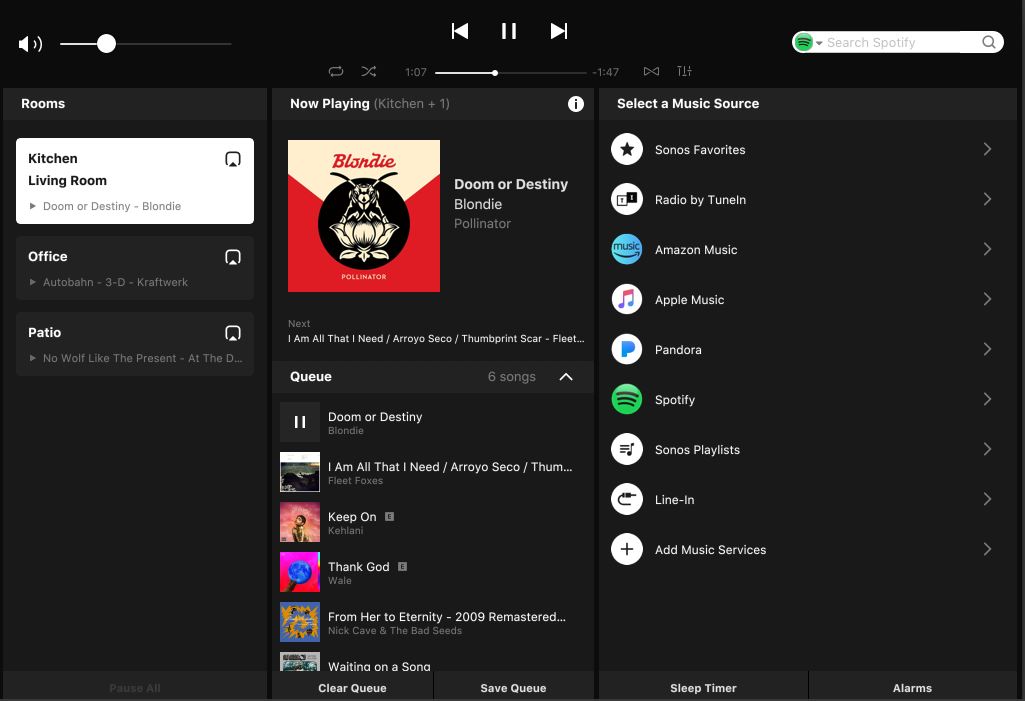 Sonos today released its updated Sonos desktop controller for Windows. This update comes with an all-new design for the app bringing it a bit closer to the look and feel of the Sonos mobile app for iOS and Android. Till now, Sonos desktop controller was a fully featured Sonos controller with support for setting up or transferring a system, adding a player to existing system and more. Because of low usage numbers, Sonos is planning to remove a number of features from the Sonos desktop controller for Windows. The following features will be removed from the app:
Setting up or transferring a system
Adding a player to existing system
The ability to bond/unbond players (surrounds, stereo pairs, or adding a Sub).
Registering players
TV setup for Beam, Playbase, and Playbar
Enabling parental controls
Network settings and management
Line-in settings
Renaming a Room
Opting in or out of a beta program
Resetting your Sonos account password (you can still do so on a computer via sonos.com)
You can still use the desktop controller to control playback, grouping, and other basic stuff. You can also use it to set up a music share for local libraries and to manually add radio stations. Find the other changes included in this update below.
Automatic player updates: effortlessly keep your system on the latest software by setting your Sonos players to download and install new versions at times when you're not listening.
Set a maximum volume in any room and prevent players from exceeding your desired volume level. Max volume is perfect for limiting volume levels in children's rooms or shared spaces.
This version adds software support for the forthcoming Sonos Amp.
The app will now prompt you to remove your iPhone or iPad's case when performing Trueplay tuning.
It is now possible to disable a player's built-in wireless using the Sonos App. The player must be hard-wired in order to enable the option and disconnecting its hard wire will re-enable the player's built-in wireless.
You can download the updated Sonos desktop controller here.