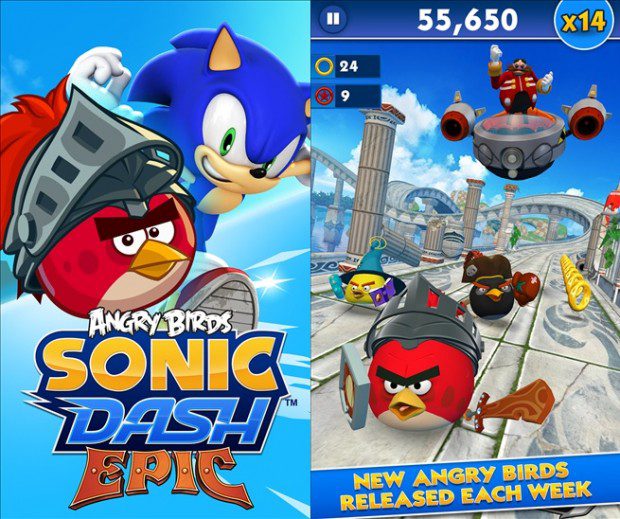 Sonic Dash game got updated today with Angry Birds themed content. Play as Angry Bird as you dash, jump and spin your way across stunning 3D environments. Swipe your way over and under challenging obstacles in this fast and frenzied endless running game.
ANGRY BIRDS ARE PLAYABLE IN SONIC DASH!

For a limited time you can run as an Angry Bird in Sonic Dash. Why? We're celebrating SONIC DASH's epic 100,000,000th download with Angry Birds Epic!

Collect Angry Birds Epic tokens to earn Red, Chuck, and Bomb playable characters. A new Angry Birds character will be introduced each week!
Download it here from Windows Phone Store.