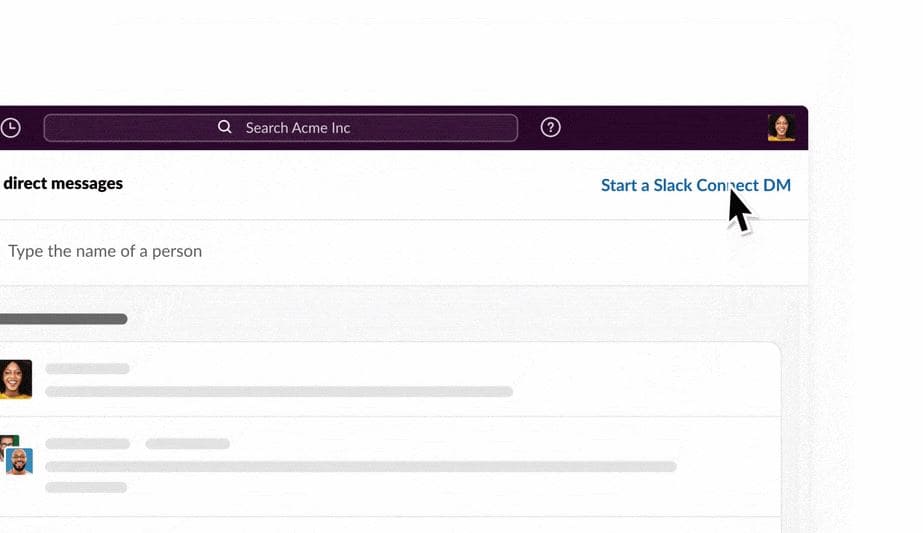 At this year's Slack Frontiers annual conference, Slack announced several new features coming to the service in the coming months. These new feature will enable Slack to better compete with Microsoft Teams. The new Slack features will make it even easier to work with people across organizations.
Slack Connect direct messages:
With Slack Connect direct messages, Slack is adding the ability to directly message people in a different organization. Once you share your private invite link with someone outside your organization, they'll be able to send you direct messages from their own Slack organization. Slack Connect DMs will be available in early 2021.
Verified organizations:
Verified organisations will soon be indicated with a new tick mark feature. Whenever a member of a verified organisation sends or receives invitations to channels, you can be sure that you are connecting to the right company. This feature will be available in early 2021. Also, the new managed connections will allow admins to pre-approve channel requests with trusted organisations. Managed connections will be available in early 2021.
DocuSign app:
DocuSign and Slack announced a new partnership to integrate DocuSign eSignature into Slack's channel-based messaging platform. The new DocuSign app allows users to send envelopes, use templates and receive notifications from DocuSign, all from within Slack. The new DocuSign app is now available now.
Org-wide app deployment:
Slack admins can install apps across all workspaces in an organisation in a few clicks later this year.
Workflow builder:
Workflow Builder steps from apps, available today, enable any Slack user to build workflows that integrate tools outside Slack such as Zapier, Datadog and Polly – no code involved.
Source: Slack