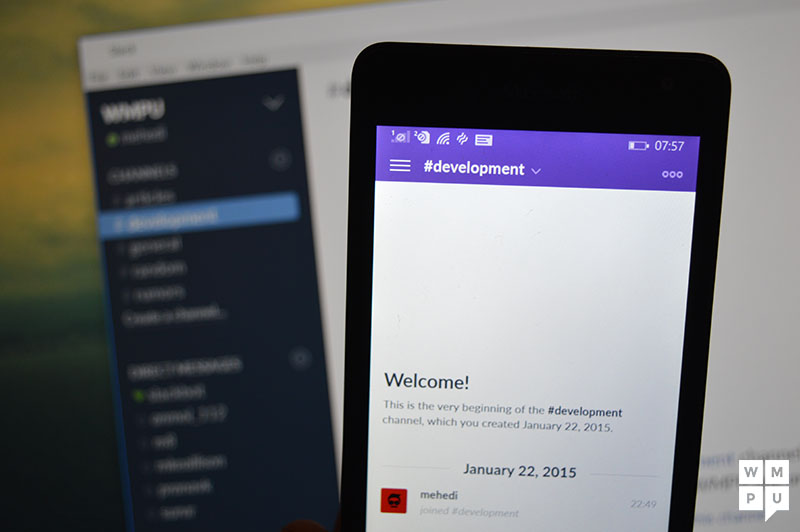 Despite Microsoft now competing directly with Slack the corporate messaging service has continued to support their Windows Phone users. Slack beta app for Windows Phone devices was updated today in Windows Store to version 2016.1212.0.0  mainly with bug fixes.
Find the full change log below.
Attachments having dates sometimes led to the app crashing. We were being too sensitive. Attachments can have dates. We accept that now.
Sometimes the key Slack feature of simply mentioning users could lead to the app crashing – no more, thank jiggins.
While we like tapping, we don't like tapping twice. If you want to send a direct message from someone's profile it now only takes one tap. Tada!
Creating new channels without internet connection is still not possible, but at least we now let you know that.
Users with owner rights didn't always get the VIP treatment they deserved. We now allow you to do all the fun things.
We'll no longer make channels unread just because someone leaves or joins them, because it didn't make any sense.
If you are about to start a new conversation with someone, but really just want to create a private channel instead, we now allow you to do so again.
The bar saying you have unreads is now a lot more reliable.
Uploading with a bad connection can be difficult. We now tell you if it went wrong rather than just let it disappear silently.
If you're the last member leaving a channel, you can now archive it. Lights out!
Download Slack Beta for Windows Phone from the store link below.
Developer:
‪Slack Technologies Inc.‬