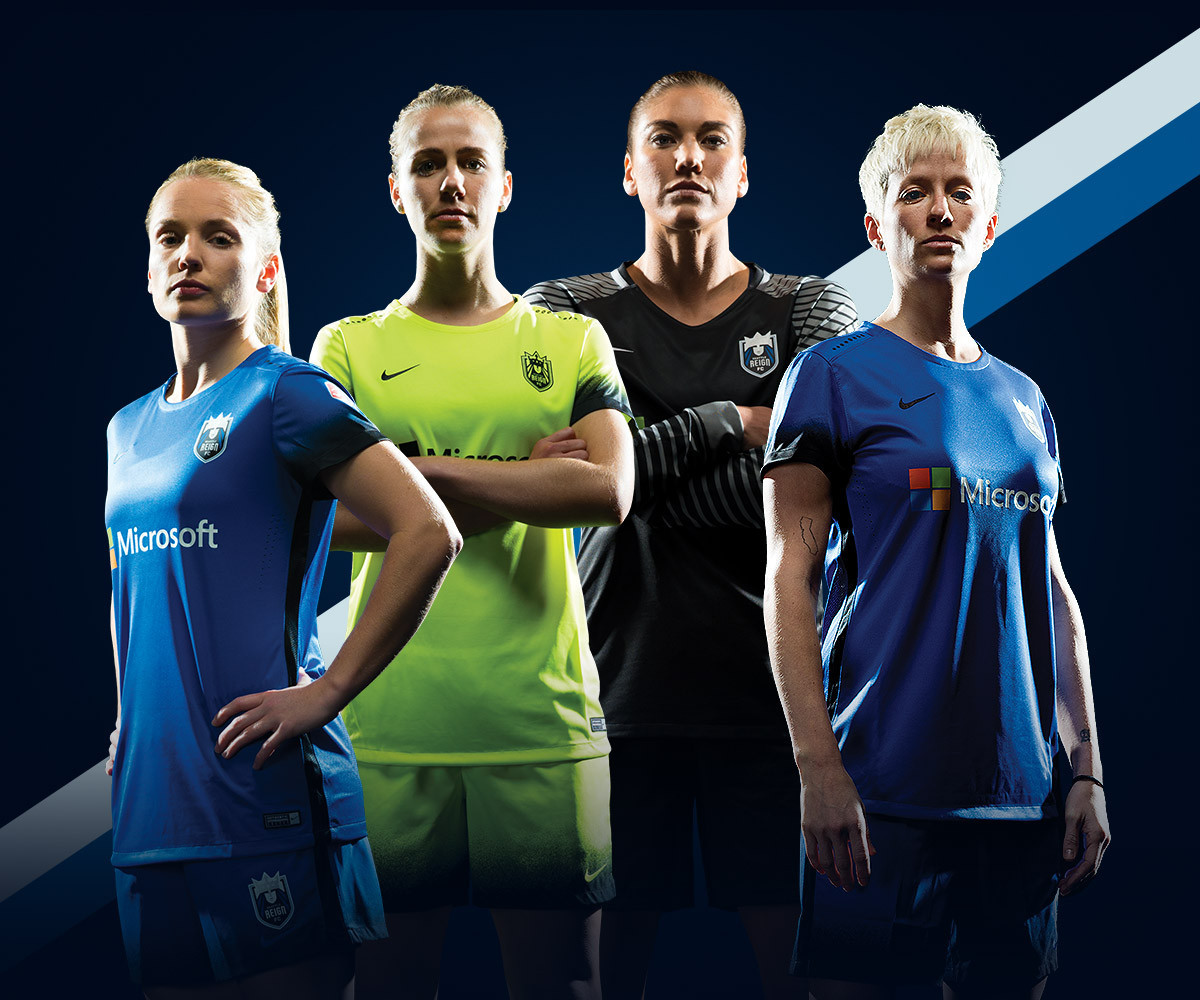 Seattle Reign FC yesterday announced that Microsoft will be its jersey sponsor and presenting partner for the 2016 season. As part of the partnership, Seattle Reign FC will also make use of latest Microsoft hardware, software and Cloud services to manage team operations and analytics.
"We are excited by the opportunity to partner with Microsoft and look forward to the chance to work together during the upcoming season," Seattle Reign FC owner Bill Predmore said in a statement. "Our collaboration with Microsoft exemplifies what we believe our partnerships can and should be: an opportunity to leverage our unique assets and experiences to add meaningful value to our partner's business."
More specifically, Reign FC team will utilize Surface Pro 4 devices to manage training sessions, Azure cloud services for the Reign FC website and custom-developed .NET based ticketing system, Microsoft Power BI for data analytics, and Office 365 (OneDrive, Skype and Outlook) for productivity and communication.
"We are excited to work with an organization like the Reign that shares in the vision for how technology can impact the game," said Tim Mallalieu, partner group manager at Microsoft. "We will focus on using the Microsoft Cloud to deliver added value, advanced analytics and actionable insights from team and player data that the Reign will be able to use to prevent injury while maximizing athlete readiness and team performance."
As Seattle's presenting partner, the Microsoft logo will appear on Reign FC's new 2016 home and alternate kits from Nike. The new kits are available immediately for purchase at www.reignfcshop.com.