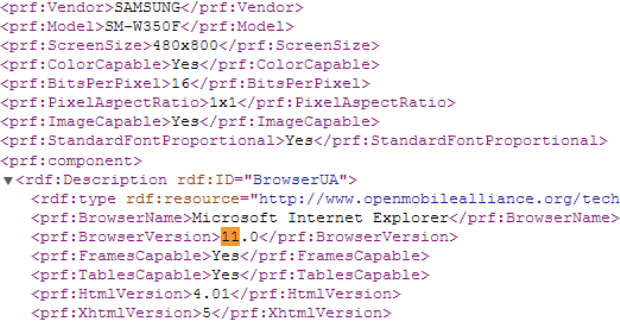 It seems Samsung is fully behind the new Windows Phone 8.1 push, with not just one or two, but apparently 3 handsets on the way.
The first is the fully confirmed and shipping soon 1080P Samsung ATIV SE, the second the recently rumoured 720P Samsung ATIV Core, and the latest is the WVGA Samsung SM-W350F.
The handset was revealed in a UI Profile file on Samsung's servers, and describes a Windows Phone running IE11 (and therefore WP 8.1) with a WVGA screen.
Despite being a WVGA handset, it is not completely low end, sporting HSDPA and LTE.
It should still be relatively cheap however, and compete with Nokia's Lumia 630, depending on whether Samsung decided to market it or not.
via Sammy Today and Phone Arena