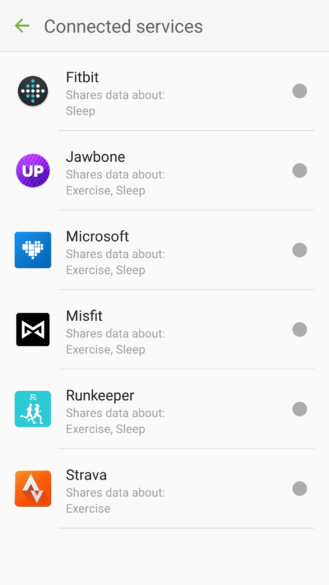 Samsung S Health app is a fitness app that comes pre-installed on Samsung Galaxy devices. Galaxy users can manage health and environmental records such as heart rate, blood pressure, your step count activity, blood glucose levels, stress, weight & SpO? using built-in sensors, Gear devices and third party devices. Recently, Samsung has updated their app allowing users to connect their S Health data to Microsoft Health service. Go to More->Settings->Connected Services, select Microsoft and enter your credentials to share your data.
Microsoft Health helps you live healthier by giving you actionable insights into how your physical activity benefits your overall health. View your data and insights about your step counts, workouts, and even sleep quality in a mobile app and a web dashboard. Easy-to-understand graphs chart data that are important to help you understand your current, and changing, fitness levels.
Learn more about Microsoft Health here.