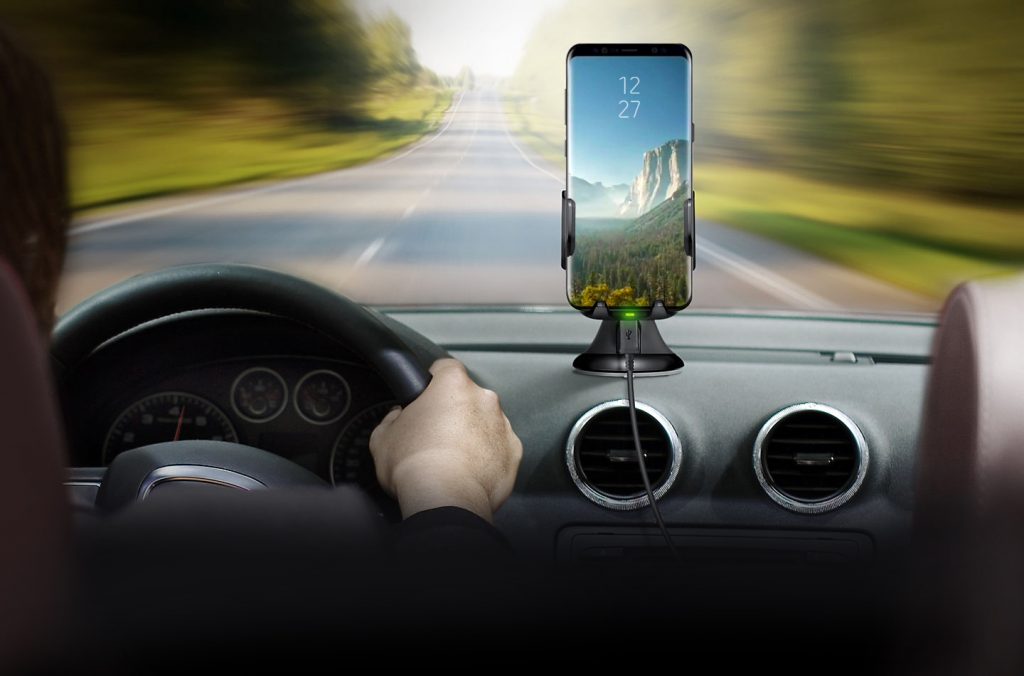 Samsung appears to be working on an improved wireless car charging dock for its 2018 range of  flagship smartphones.
LetsGoDigital have noticed a new patent by the Korean company of an improved wireless car charger, likely for the Samsung Galaxy S9, S9+ and Note 9.
Unlike the previous model (right) the device in the patent features a built-in fan and cleverly arranged ventilation holes which would allow the smartphone to charge efficiently without heat build-up interfering with the device – an issue which can lead to shut down and intermittent charging, especially in a hot car and when using GPS.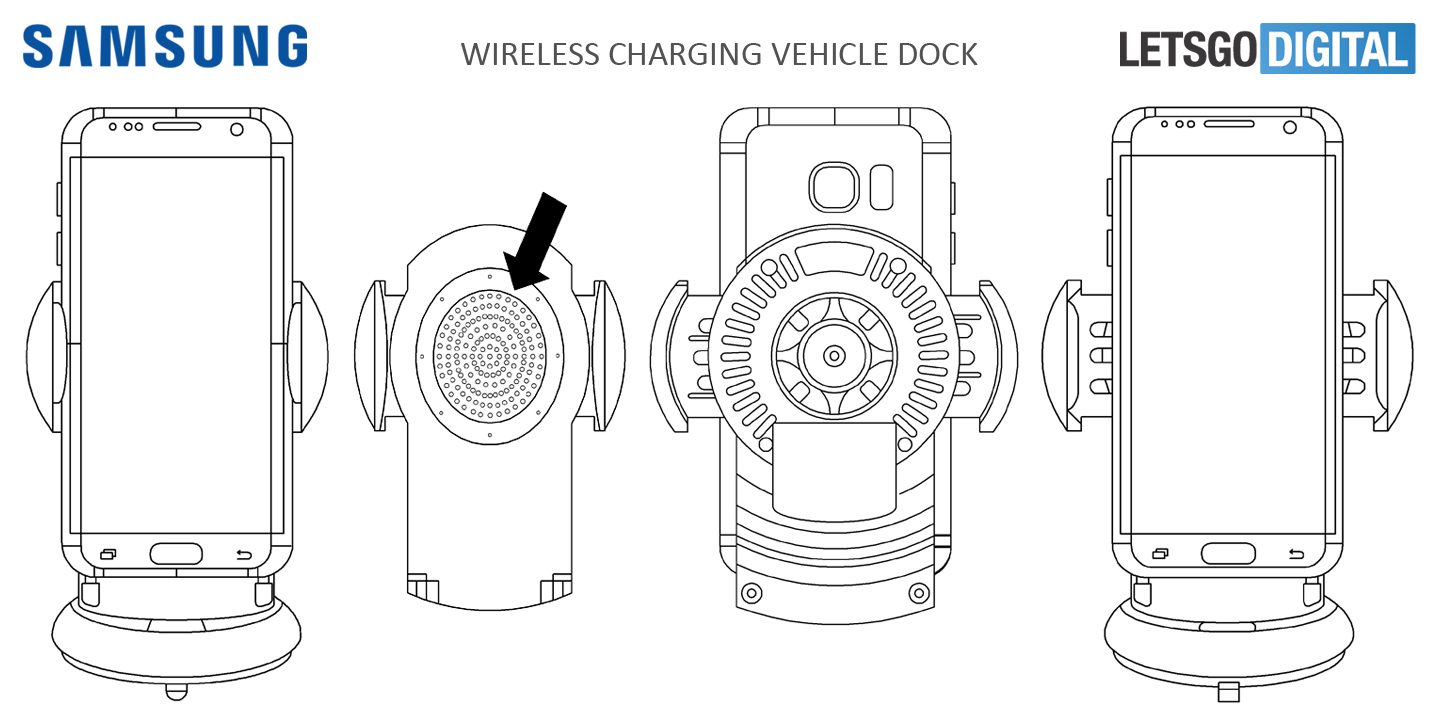 The patent was applied for in July 2017, and LetGoDigital expects accessories with the improved design to hit shelves shortly.
See the patent here.
Source:Letsgodigital