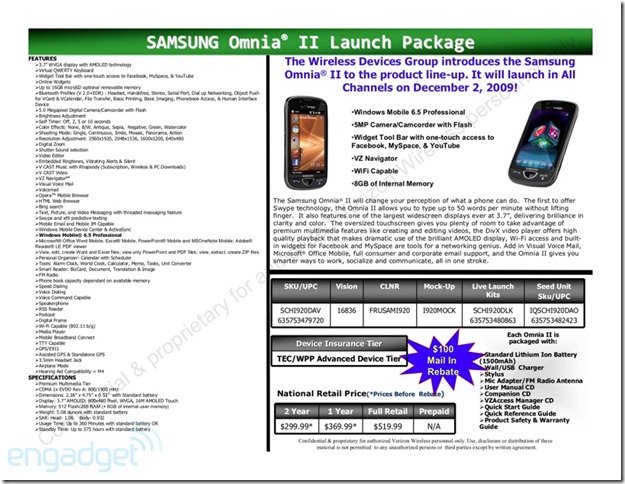 It has been a long time coming, but the CDMA version of the Samsung Omnia 2 is finally set to arrive in little more than week on America's biggest carrier.
The AMOLED smartphone will come to Verizon in its 8GB version, and will come fully loaded with Visual Voice mail, Rhapsody enabled VCAST music and, opposite to what has been rumoured, Windows Mobile 6.5 right out of the gate.
Engadget has a gallery of pictures from the launch pack available here, which also state the smartphone will be coming in at $199 after a mail-in rebate and be available online and in stores on the 2 December.
Read more at Engadget here.