There are only a few more ways in which Samsung can improve the Samsung Gallaxy Z Fold. These include a smaller fold radius and pen support. There are however many ways Samsung can deliver minor usability improvements, and today LetsGoDigital uncovered just one such improvement.
The patent for an 'Electronic device including indicator', filed in March 2019, shows how Samsung can add a series of indicator lights to the hideaway hinge of the Samsung Galaxy Z Fold.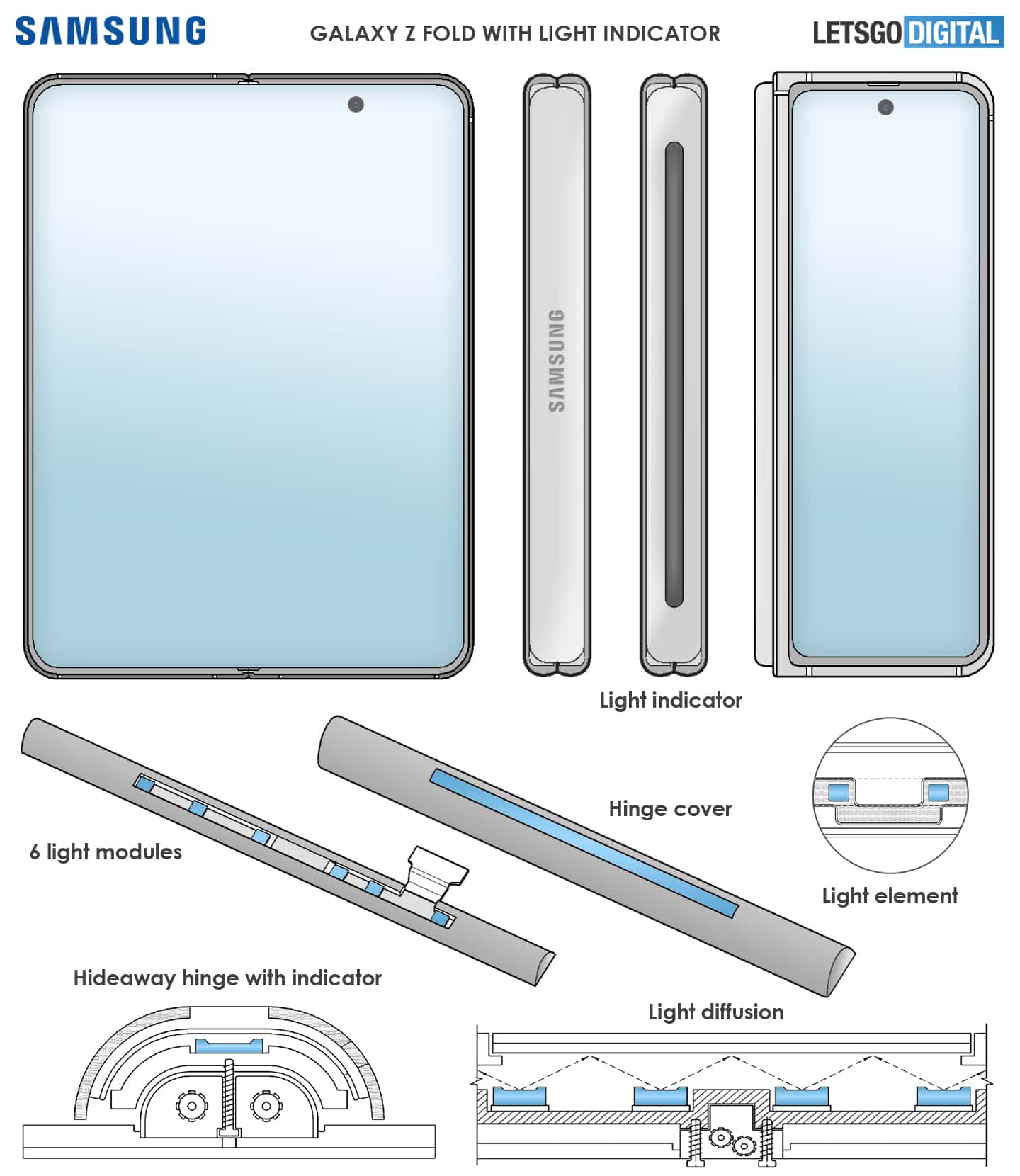 In the patent, a strip of LED lights is inserted below a translucent cover in different colours which can be combined for visual and decorative effects, illustrated in LetsGoDigital's render below.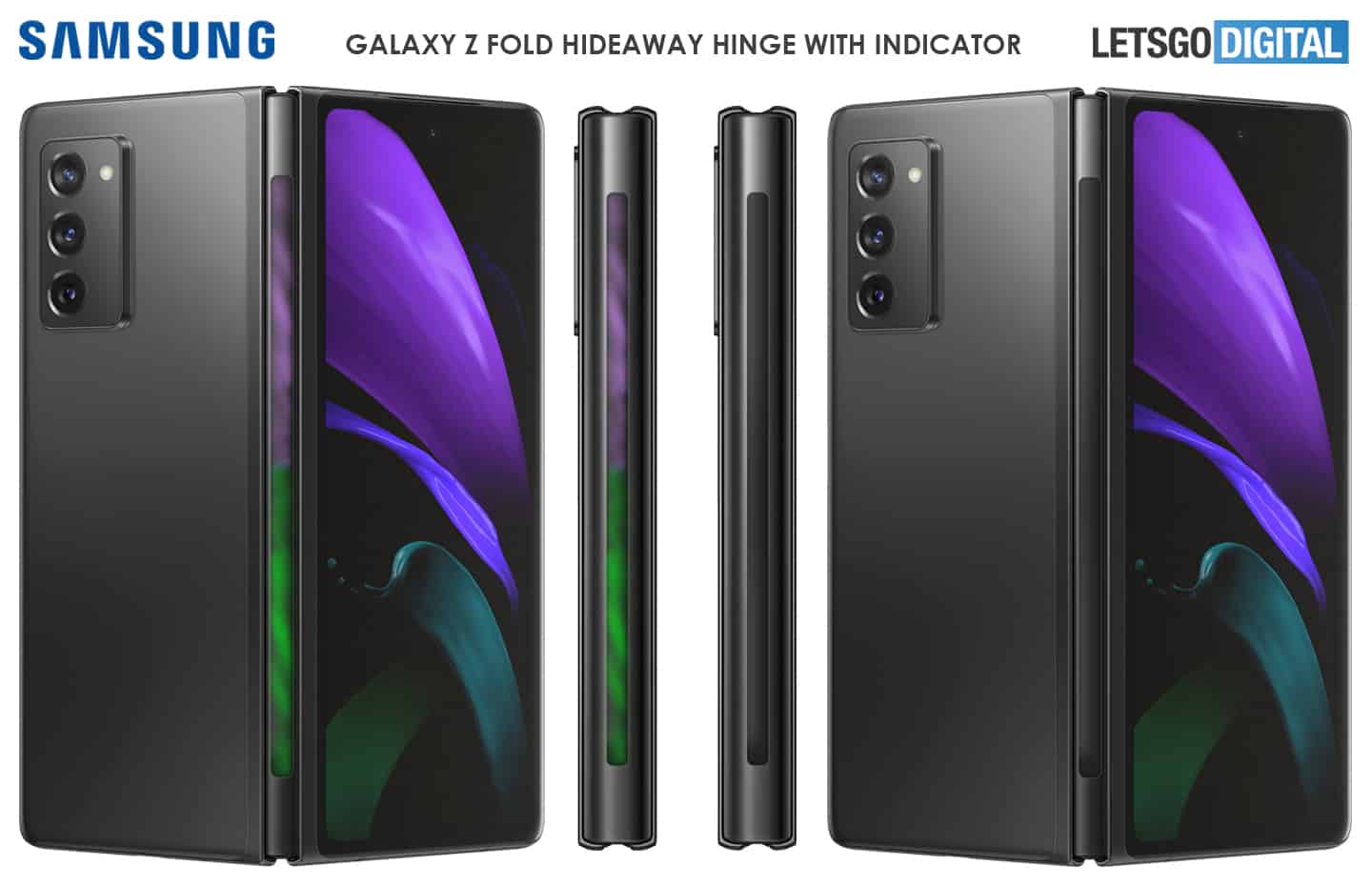 The LED lights can be used for indicators for new notifications, messages, missed calls and so forth.
The full patent can be seen here.
What do our readers think of this feature? Let us know below.