We posted renders of the Samsung Galaxy S21 earlier today and now Onleaks revealed  the design of the Samsung Galaxy S21 Ultra also.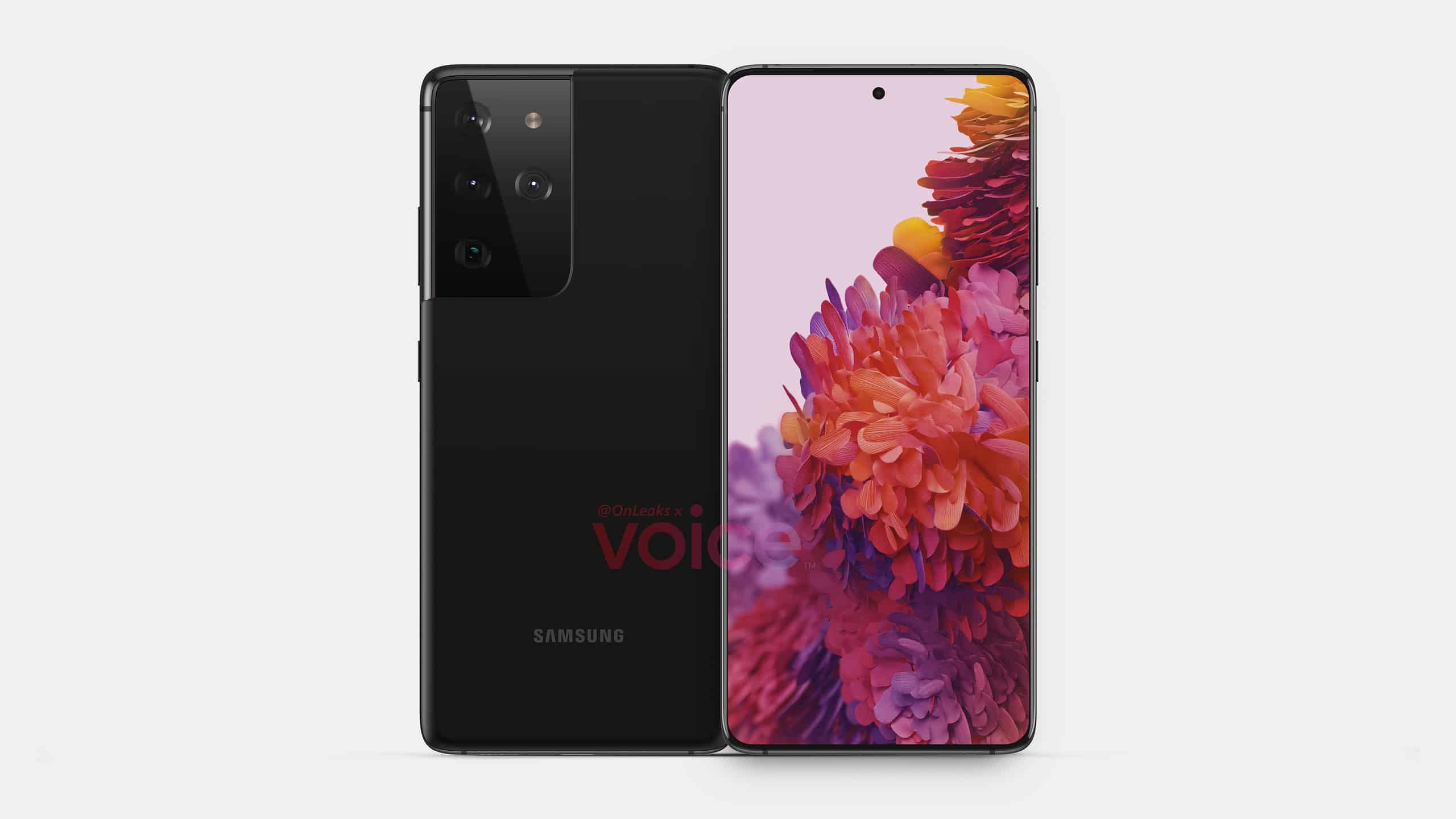 The device has a similar design to the Samsung Galaxy S21, but with some key differences.
Onleaks reports the screen is between 6.7 and 6.9 inches and slightly curved "making it look more premium"
It also features a centred punch-hole selfie camera, a plastic back and a new distinctive design for the camera cluster, which is however massively larger than that on the S21.
According to Onleak's leaked measurements, the device will be (roughly) 165.1 x 75.6 x 8.9mm (10.8mm, including the camera bump).
Unlike the S21 is will have 4 lenses, reportedly for more zoom options.
Onleaks also notes that there is no silo for an S-Pen, though there is no guarantee the screen would not support one.
Onleaks reports that the handset may launch sooner than expected, possibly even as early as January 2021.
Samsung Galaxy S21 Ultra specs
The leaked specs so far:
Screen
6.7-6.9-inch curved screen
Processor
Qualcomm Snapdragon 875
Camera
4 rear cameras
1 FF camera – punch-hole type.
Battery/Charging
25W fast charging
Size/Weight
165.1 x 75.6 x 8.9mm (10.8mm, including the camera bump).
Launch Date
January 2021