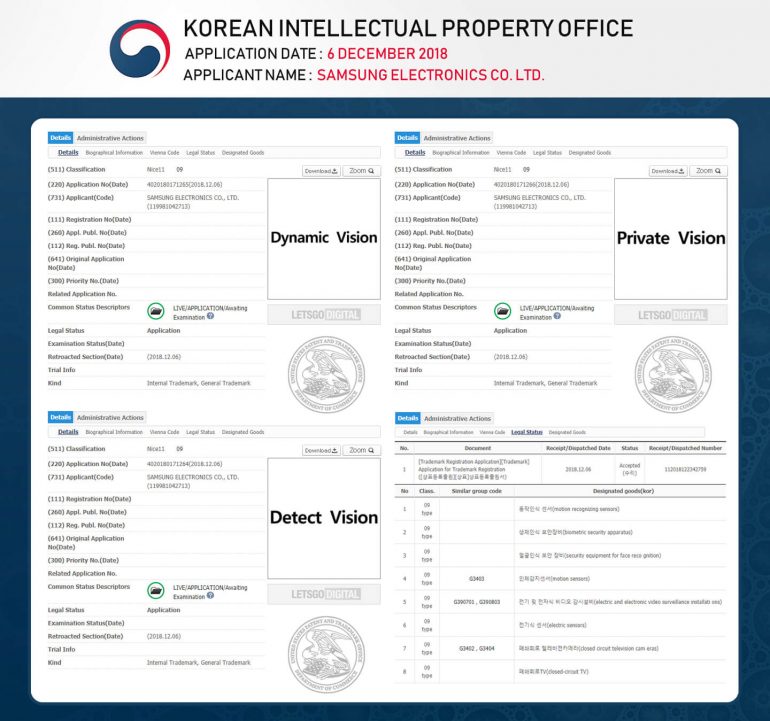 Samsung has filed for a new trademark which is supposed to help enhance face detection on the upcoming Galaxy S10. The new trademark talks about three different sensors- Dynamic Vision, Private Vision and Detect Vision which will improve face detection on Galaxy S10.
The trademark was filed by Samsung in Korea with the KIPO on 6th December and was published today on the internet. The three sensors will have different jobs and will contribute together to improve face detection. For instance, Detect Vision will focus primarily on detecting a person, while Private Vision allow users to secure certain documents via face recognition. Similarly, Dynamic Vision should come in handy with 3D mapping, which will help in improving face detection and will make it secure.
Samsung is rumoured to launch three different variants of Galaxy S10. There's a chance that the company will save all the three sensors for the top variant but nothing is confirmed yet. We will have to wait till February to know more as that's when the company is scheduled to launch Galaxy S10.
Via: Letsgodigital