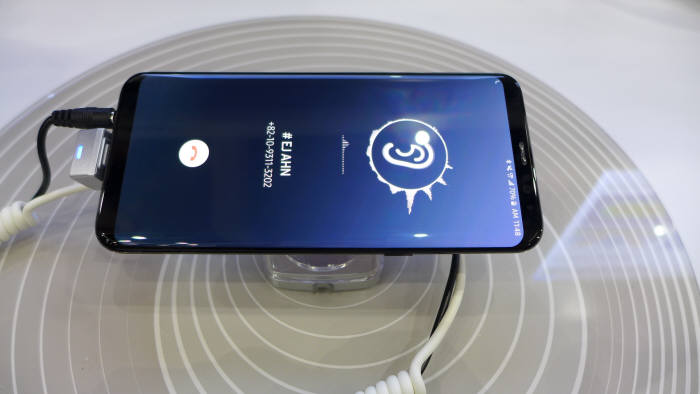 Samsung's battle on the smartphone notch is still in full effect, and after finding a way to move the selfie camera into the display, their Display subsidiary is set to demonstrate their technology to move the earpiece to the same location.
The Economic Times of Korea reports that Samsung Display will show off their Sound on Display technology at CES 2019 early next year.
The technology uses piezo-electric actuators connected directly to the screen, which is then used as the diaphragm of the speaker. The technology has the potential to be used over a wide surface of the panel, allowing for 3-dimensional sound effects and greater directionality, and of course, makes waterproofing somewhat easier.
The technology works better with OLED screens rather than LCD screens, as those screens require a backlight which interferes with the transmission of the piezo-electric vibration.
Samsung is not the only one expected to show off the technology at CES, with LG also having a 65 inch TV which uses the screen as a speaker, and several Chinese OEMs also ready to commercialize the technology.
"A Chinese company is also developing technology to commercialize a smartphone equipped with a surface sound display," said an official who is working with local smartphone makers. "There is a possibility of commercialization in the second half of next year as soon as possible."
The new technology will likely arrive too late for the Samsung Galaxy S10, but we hold out hope that the Samsung Galaxy Note10 will be able to take advantage of Sound On Display technology in the second half of 2019.
Via BGR