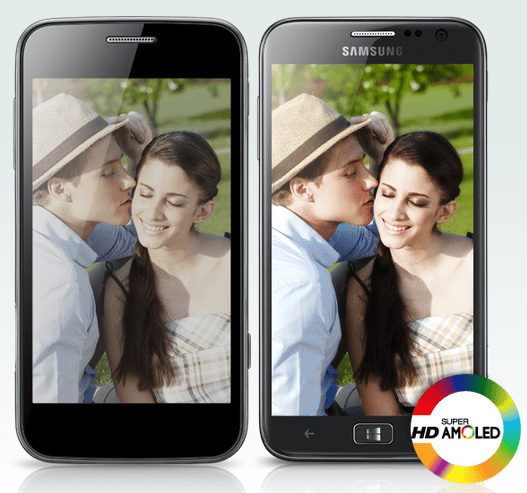 Samsung's dedicated ATIV page is up, including a section for the ATIV S, their new Windows Phone 8 handset.
On the page Samsung confirms the Samsung ATIV S has the same Samsung Galaxy S III, that being a HD Super AMOLED Display, with a PenTile RGBG-matrix, versus the Super AMOLED Plus display of the Samsung Galaxy S II.
The implications is clear from looking at the above screen shot of the Samsung Galaxy S III from close-up, which shows a lower resolution, less smooth display than one would expect from 1280×720 pixels.
On the other hand the Verge, in their review, did not particularly ding the SGS III for its display, noting:
Is it Pentile? Yes. Is that a problem? No.

As keen as I am to consign the RGBG Pentile subpixel arrangement to the annals of history, the fact is that Samsung's use of it in the Galaxy S III is not something that negatively impacts the user experience. If you try hard, you will be able to spot evidence of the Pentile matrix affecting the smoothness of fine edges, but that's only of academic importance. This 4.8-inch display can be held up proudly alongside most other AMOLED panels.
They do go on to note however that they rated HTC's S-LCD display on the HTC One X as higher, which may be an advantage when HTC announces their own Windows Phone 8 range.
See the product page at Samsung here.