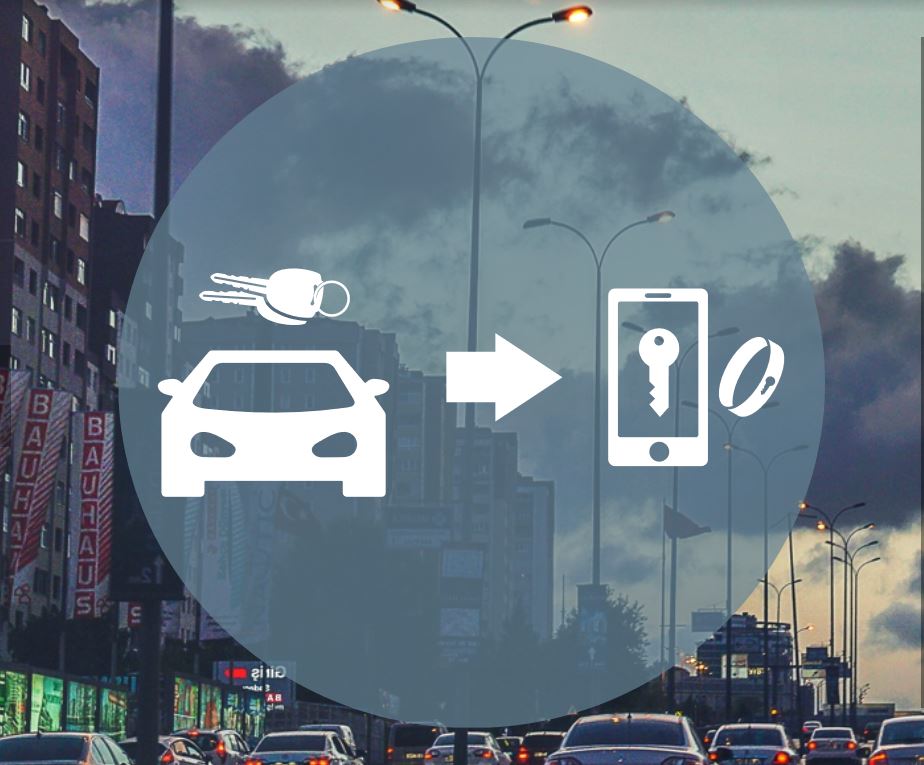 Car Connectivity Consortium (CCC) is an organization focused on enabling seamless mobile device-to-vehicle connectivity. CCC members include Samsung, Apple, Audi, BMW, General Motors, HYUNDAI, Volkswagen, LG Electronics, Panasonic and others. Today, CCC announced the release of the Digital Key Release 1.0 specification which will allow drivers to download the digital key onto their smart devices and use it for any vehicle.
Since it is a open standard, it will work on any car and any smart device. This new Digital Key specification is built on existing standard technologies such as Global Platform, GSMA, Bluetooth, and NFC. CCC also revealed that it is working on Release 2.0 of the spec that will provide a standardized authentication protocol between the vehicle and smart device. It is expected to be completed in Q1 2019.
"I'm excited about the overwhelmingly positive response we've received from the industry to our standardized Digital Key solution, with new members signing up to help drive adoption and specification development," said Mahfuzur Rahman, President, CCC. "We're already seeing products in the market that are leveraging Release 1.0, and I believe that the forthcoming Digital Key Release 2.0 will have an even bigger impact on the industry as we meet needs for massive scalability. I'm enjoying this exciting journey with the CCC community as we change the way that drivers access any vehicle, and add further to the key functions that smart devices enable in our lives."
"We are proud to offer the Digital Key service to our customers already in a lot of model series," said Ulf Warschat, head of Body Electronics at Audi. "By standardizing a Digital Key solution that complies with our security standards we lay the building blocks for innovative services on a broad basis," said Audi group.
Source: CCC