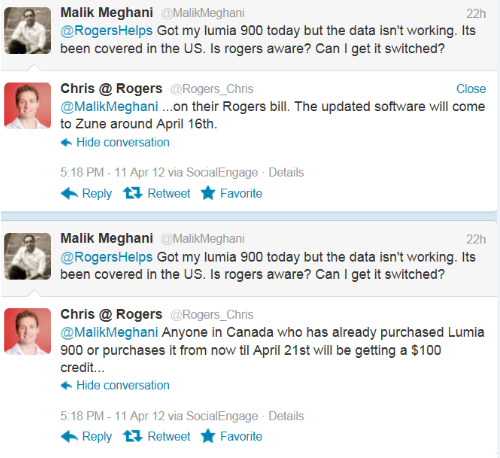 The Nokia Lumia 900 did not just launch on AT&T's LTE network, but also at Rogers Canada. Its turns out the phone has the same bug there, and it turns out besides the fix, which Nokia is rolling out on the 16th of April, Rogers will also be crediting Nokia Lumia 900 owners the same $100 that AT&T is providing, suggesting I think strongly it is coming out of Nokia's pocket in some way.
The information is recorded in this twitter conversation by Rogers Support on Twitter.
Now if Nokia can only do something about those 3 year contacts also…
Thanks Malik for the tip.