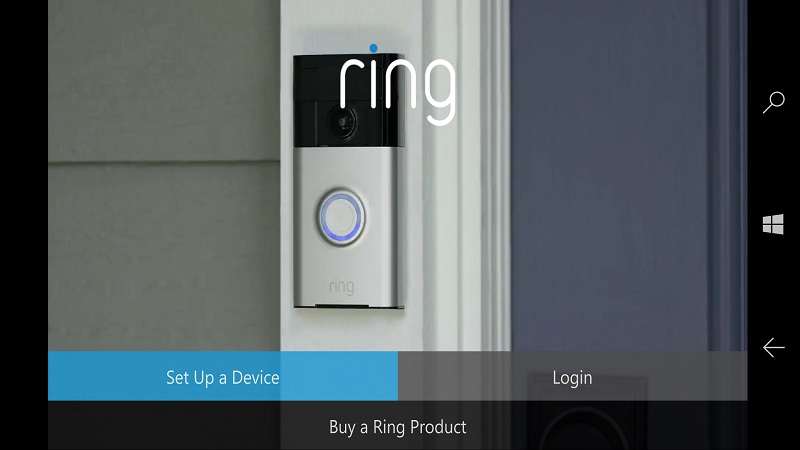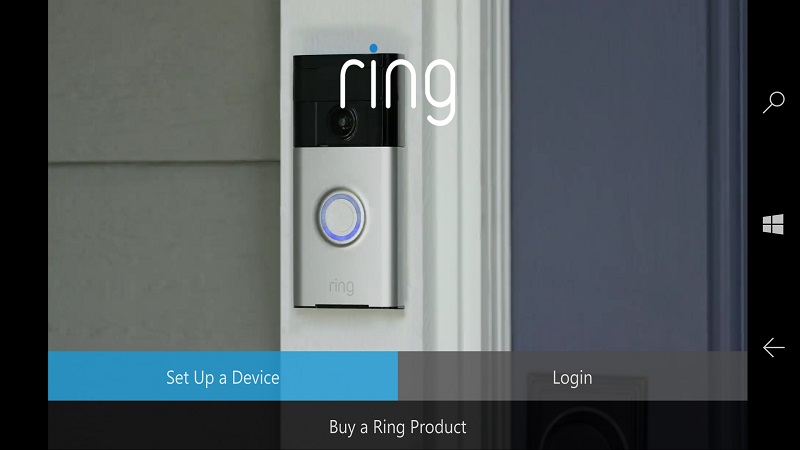 One of the nicest things about the Ring Video Doorbell was its good support for Windows 10 and Windows 10 Mobile, with a regularly updated app on both platforms.
Unfortunately, given the decline of the Windows 10 Mobile platform it is no surprise that this would not last, and yesterday the company officially withdrew support from the platform, posting on their support page:
Windows 10 Devices and the Ring App
Question: Will the Ring app work on my Windows 10 mobile device?

Answer: No. As of February 1st, 2018, the Ring App will no longer function on Windows Mobile devices.

Question: Will my Ring App work on my Windows desktop, laptop, or tablet?

Answer: Yes. The Ring App will continue to function on Windows desktops, laptops, and tablets running Windows 10 Fall Creators Update (version 1709) or newer.

Note: New device setup must be done on a mobile device running Android or iOS.
The short of it is that you now need an iOS or Android app if you wish to use a Ring Video product.
The app will remain supported on Windows 10, and this may be an example of the widening API gap between the last update to Windows 10 Mobile and Windows 10 which means increasingly apps which target the latest versions of Windows 10 will find APIs missing on Windows 10 Mobile, as it is no longer receiving OS updates, meaning UWP apps are increasingly less universal.
Are any of our readers affected by this news? Let us know below.