Developers frequently tout fully-realized and fleshed out worlds with characters equally as profound, but the final products often remain shallow, not quite living up to that pitch. Vampyr is different, which should come as no surprise considering this is the studio that created Life is Strange. I kept an eye on this game ever since it was announced, and I'm glad that I did. Performance issues aside, the dingy, gothic atmosphere it creates is second to none, and its characters are more than random NPCs with throwaway lines of dialogue.
As the Spanish flu decimates London's population, the city deals with another threat entirely, this one bridging the gap between science and supernatural. Vampyr begins with Dr. Jonathan Reid awakening on a blood-covered street only to discover he is in a living nightmare, no longer the human he once was. Grappling with his newfound thirst for blood, he journeys to find the monster that turned him into a vampire. This journey takes him all across London, and your actions will determine just how far the city falls into chaos.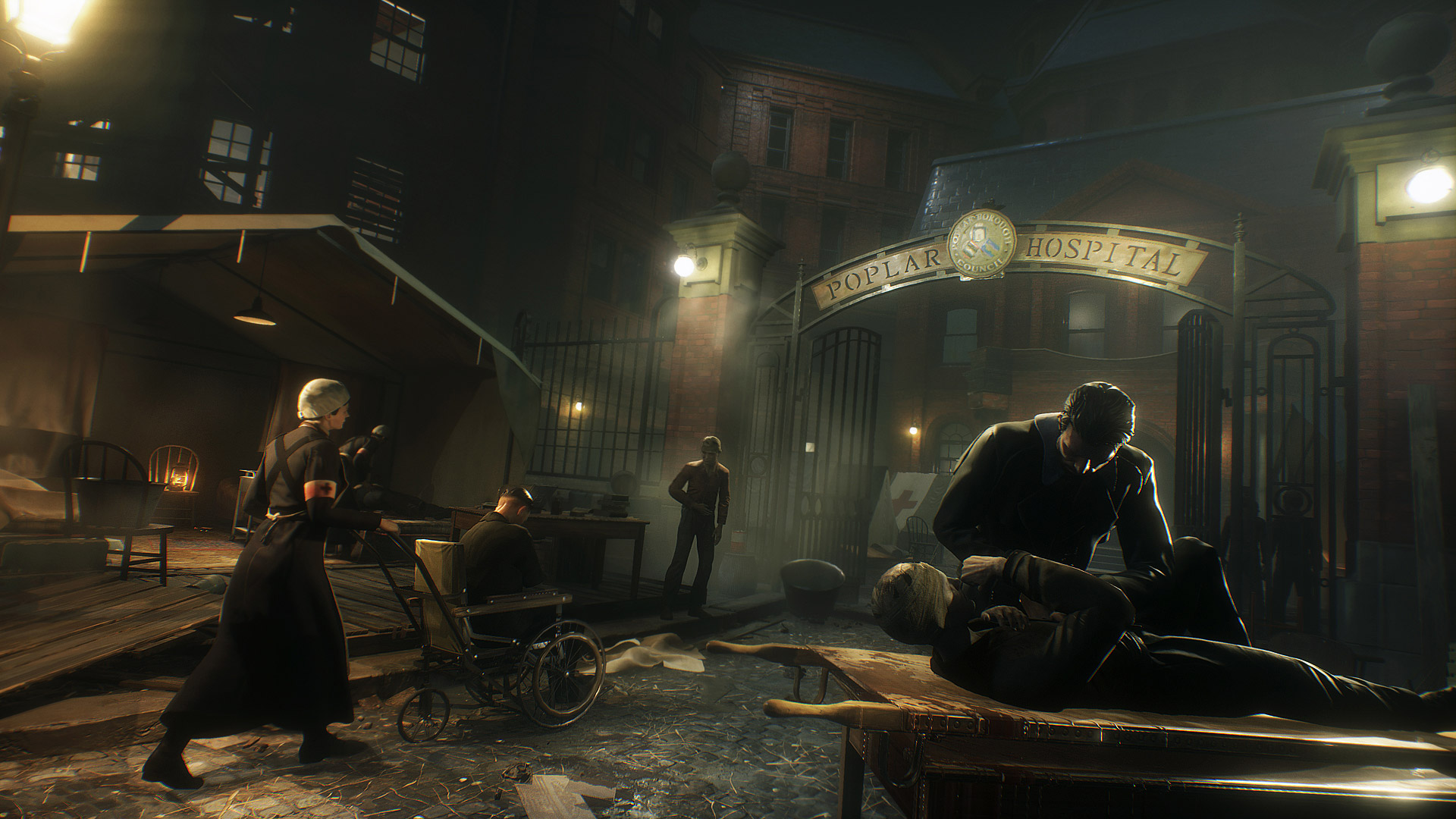 My biggest gripe with Vampyr is its combat, which is frankly unsatisfying and an activity I began to dread. Admittedly I misjudged it at first, and my initial dread turned into tolerance after a couple of hours. It isn't nearly as bad as I thought when I began Vampyr, but it still isn't fun.
There's a system in place to upgrade your weapons, but this system only gives it the guise of depth. Combat in Vampyr is just swinging your machete (or whatever weapon you have equipped) at a group of enemies who are trying kill you. I realize this sounds reductive and can be applied to melee combat in almost any game, but that's all there is to it. Yes, you can upgrade Jonathan's powers to add some variety, which is helpful when an enemy is resistant to melee attacks, but if you're sticking with your morals to do no harm against innocent citizens, you'll find yourself woefully underpowered, especially against higher level creatures. And its shooting mechanics are just abysmal, with no way to properly aim.
What would have made combat at least a little less disappointing would have been the implementation of a better stealth system. As it stands, there really isn't one. You can unlock a power called Shadow Veil that lets Jonathan fade into the shadows for a short time, passing enemies unsuspected, but there is nothing in place that allows you to sneak past people using your own natural skill. You can't crouch, you can't throw items to distract enemies, you can't lean around corners or climb over objects. These aren't requirements for a good game, but Vampyr felt lacking without them.
When you aren't fighting, you'll be investigating your surroundings and interrogating other characters. This detective aspect is something that I wish Dontnod had capitalized on more. Each district has a set of named NPCs that you can talk to, with their own interrelationships between other characters. Unlike some games which have collectibles for no other reason than to give players something to do, Vampyr encourages you to search your surroundings because what you find may give you hints that unlock dialogue options with certain characters, progressing side missions and affecting a district's overall health. The way this all plays out and how your actions have a ripple effect across the city makes it feel more alive, not another empty shell full of NPCs that mean nothing. Your decisions have consequences, and sometimes taking a life may actually be for the best.
Pro-tip: If you're going to rest in a bed until the following night, make sure you're absolutely ready to do so because you just might wake up with half of the district feeling fatigued and in poor health. Speaking from experience. Keep those ailment treatments on hand!
I played Vampyr on an Xbox One X, and I ran into a few technical issues. The frame-rate would occasionally dip and stutter, but I didn't experience this frequently and it usually happened when I was moving the camera rapidly. None of the frame-rate drops that I encountered were egregious by any means. What became more of a nuisance were Vampyr's long loading screens, which were especially annoying if you died during certain sections repeatedly. It's not a technical showcase, but it also isn't completely bug-ridden.
If you're more interested in how the game looks than it runs, it isn't a graphical showcase either. Character models can range from beautifully-detailed faces to ones with very few texture details, making them look almost like plastic when light shines off of them just right. As for the environment, London is meticulously recreated in all of its run-down glory during the epidemic. There aren't as many interior locations to explore as I would have liked, but what is there is enjoyable. I looked forward to exploring the rooms of a seemingly lifeless house or a closed-off morgue.
Vampyr's been hailed by some as an "instant cult classic," and I'm inclined to agree. Despite its problems, it has a dark charm to it that you can't help but fall in love with. You have the freedom to reign terror upon the population or save it from the brink of societal collapse. This freedom, and how Vampyr leans into its RPG elements, is where it shines. The combat is passable even it's a bit of a chore, so if you can get past that, you'll find yourself playing a title that beautifully weaves together its narrative and gameplay for a memorable experience.
7.5/10
Xbox One
This game was reviewed with a code provided by the publisher