Ubisoft's The Crew didn't exactly receive a ton of favorable praise when it first launched in 2014. One of the most notable complaints being the technical issues brought about by its persistent online world. The company no doubt set upon rectifying this with its sequel. While that aspect appears to fair better than the original, The Crew 2 isn't without its flaws.
You have a variety of vehicles at your disposal, whether you're conquering the skies or the streets. While I found the car and boat racing to be excellent, controlling an airplane was frustrating. While I'm aware that different studios developed Far Cry 5 and The Crew 2, I was surprised that a Ubisoft game's flying system could regress so much. There are more ways to control specific movements of your plane in The Crew 2, like pitching your wings to go right or left with either bumper, but this makes the controls needlessly complicated. And frankly it was frustratingly slow as well.
What makes matters worse is the camera. No matter what you are driving, the right thumbstick jolts the camera at 90 degree intervals, so if you want to smoothly gaze around your vehicle at just the right angle to check out your opponents, you can't. I mean, you technically can, just not in any way that's helpful or enjoyable. Rotating the right thumbstick a full 360 degrees in a circle is the best way to achieve the desired result, but it's jarring.
It takes some time to get used to flying, but in my opinion, its car racing is the most important aspect of the game anyway, and in that regard Ubisoft nailed it.
The story itself is entirely skippable, both literally and figuratively. You can manually hold B to skip directly to your race and you honestly aren't missing out on much if you do so. In fact, I would almost encourage it. When the story is as irrelevant as it is in The Crew 2, you want to get into your car as fast as possible. That's where the real enjoyment is.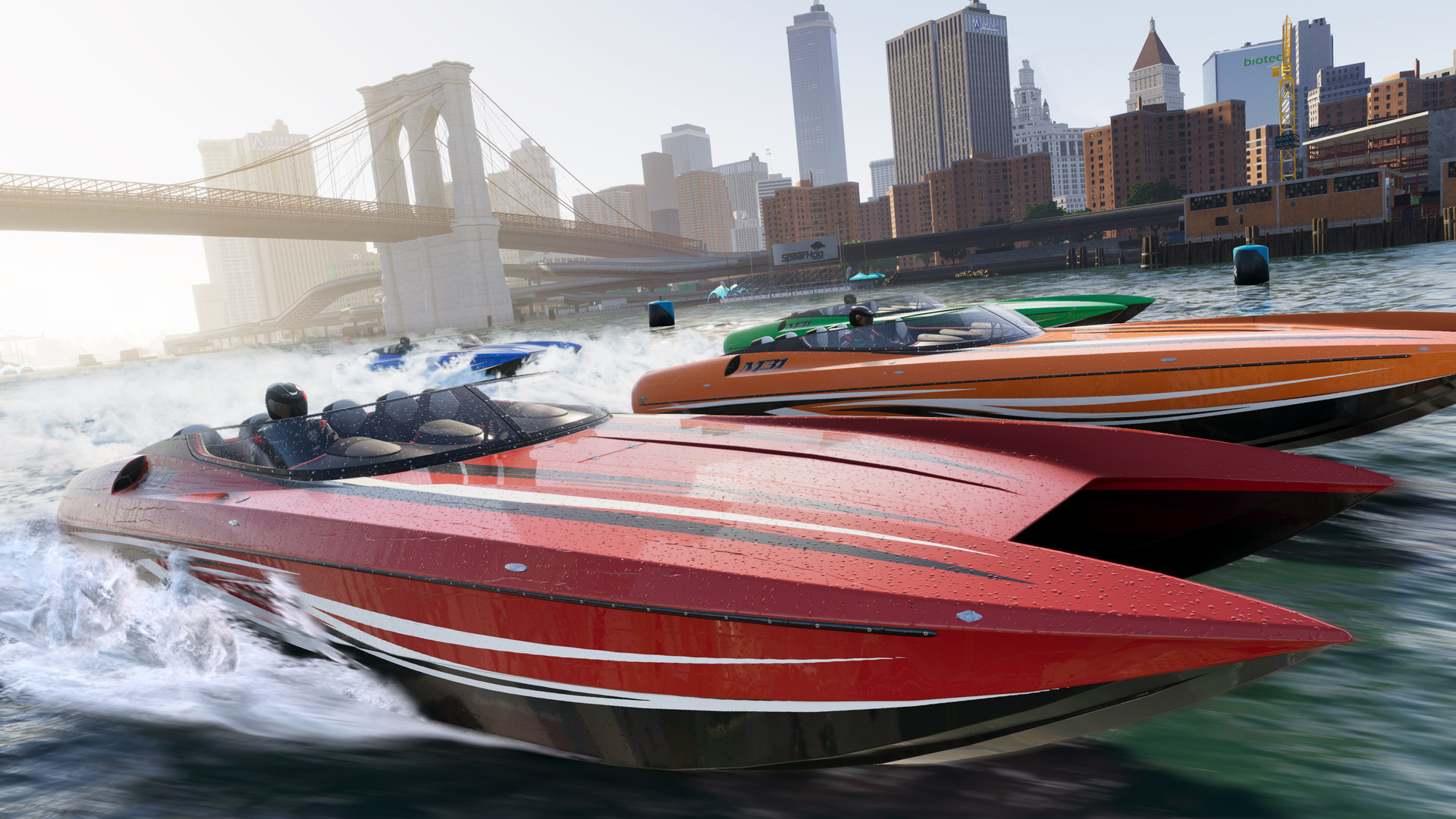 Your motivation for racing is to rack up followers, unlocking a better star status and in turn more events and opportunities for money. Gaining followers is as easy as doing donuts (ground spins) in your car. If you perform any sort of trick or just happen to nearly miss an oncoming vehicle (feel free to even smash right into them), followers will come like moths to a flame, though a much smaller group of moths than if you were in an actual event. The ease at which you can do this cheapens the progression system somewhat and also makes it a bit of a grind, but it's more accessible for those who may not be the best at racing games.
I was able to play The Crew 2 with an early copy provided by Ubisoft, so I didn't manage to run into too many real players around the world. I would occasionally pass a few in the cities, but the world did not feel alive or populated by other players. Of course, the standard edition launches on June 29 (today), so that may have affected the amount of people I came across.
The Crew 2 lets players roam all around the entirety of the United States, the map has just been compressed to make this feasible. To test out how big the map really was and how long it would take to cross a considerable distance, I decided to drive from a race in Los Angeles to the heart of Las Vegas. My waypoint told me this was about 22 in-game miles. Using a Ford Mustang Fastback with a top speed 157mph equipped with a couple of upgrades, I managed to make the treck in around 20 minutes, cutting some time off for missed turns. You'd think the transitions between the city and desert in such a short distance would be off-putting, but they were more natural than you'd expect. From the highway I eventually made it through the suburbs and up the winding roads of a pine tree-covered mountain. Once at the top, I made my way down into the desert valley and continued on to Las Vegas. Ubisoft strategically creates paths like this to make the world seem connected but not unrealistic.
Because Ubisoft opted to make the map from coast to coast, its graphics didn't receive the attention to detail that they deserved. By focusing on a smaller area, Ubisoft could have given it the care it needed to blow us away.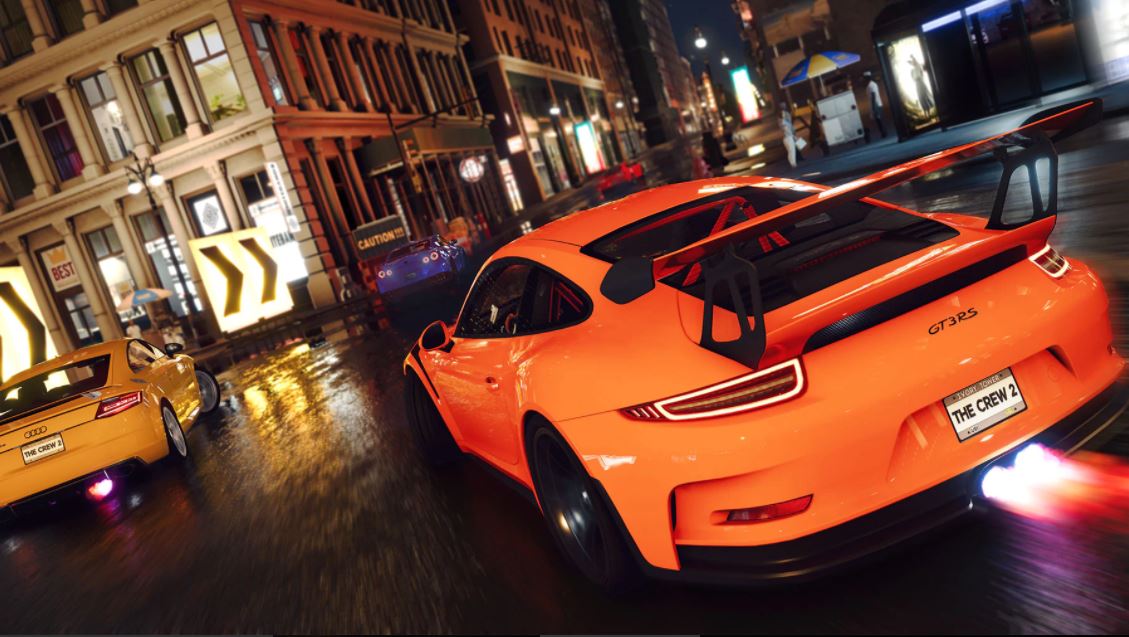 The Crew 2 is rough around the edges. There's no avoiding that. What makes the roughness a bit more acceptable is that The Crew 2 launches at a time where there aren't a lot of summer blockbusters releasing. Effectively, it has no competition, especially on the racing front, and wins by default at this time.
In almost every way, The Crew 2 sacrificed quality over quantity. In Ubisoft's attempt to make a racer on such a grand scale, nothing was done particularly well. The visuals aren't anything to sneeze at, but by many standards are not up to par with other current racing games; the map isn't as detailed as it could be; the flight controls are frustrating at best; and the story honestly isn't even worth mentioning. Despite all of this, I still had a fun time with The Crew 2, and I likely will for months to come.
7/10
Xbox One
This game was reviewed with a code provided by the publisher