After five years in early access, you'd probably think that DayZ's standalone release would be fantastic. Its foundation as one of the world's most popular mods ever meant should have helped. With the foundations set, all that was needed was an expansion and improvement upon the core concept of an open-world zombie survival game. Instead of helping DayZ grow and nurture, this standalone release hasn't breathed new life into the game. Instead, I think it's killed it.
Wandering throughout DayZ's streets is a lonely experience – fittingly so. Wandering from empty house to empty hour, scavenging food, drink and endless amounts of clothing you don't want is most of the alleged "gameplay" here. Occasionally, you'll find ammo. If you're lucky you'll find a gun. Often, the two won't be compatible. It's a tired stretch for survival. As your hunger and thirst rises, your health declines. As your health declines, you get slower. It's an already slow game.
Most of your time in the husk that is DayZ will be spend trying to find things that work together. Whether it's a gun and some ammo, rags and alcohol or a cliff and your body so you can end your own misery – it rarely feels satisfying. At one point, boredom overruled me. I found the highest building I could and leaped from the top. I hit the ground unscathed; I randomly died ten seconds later.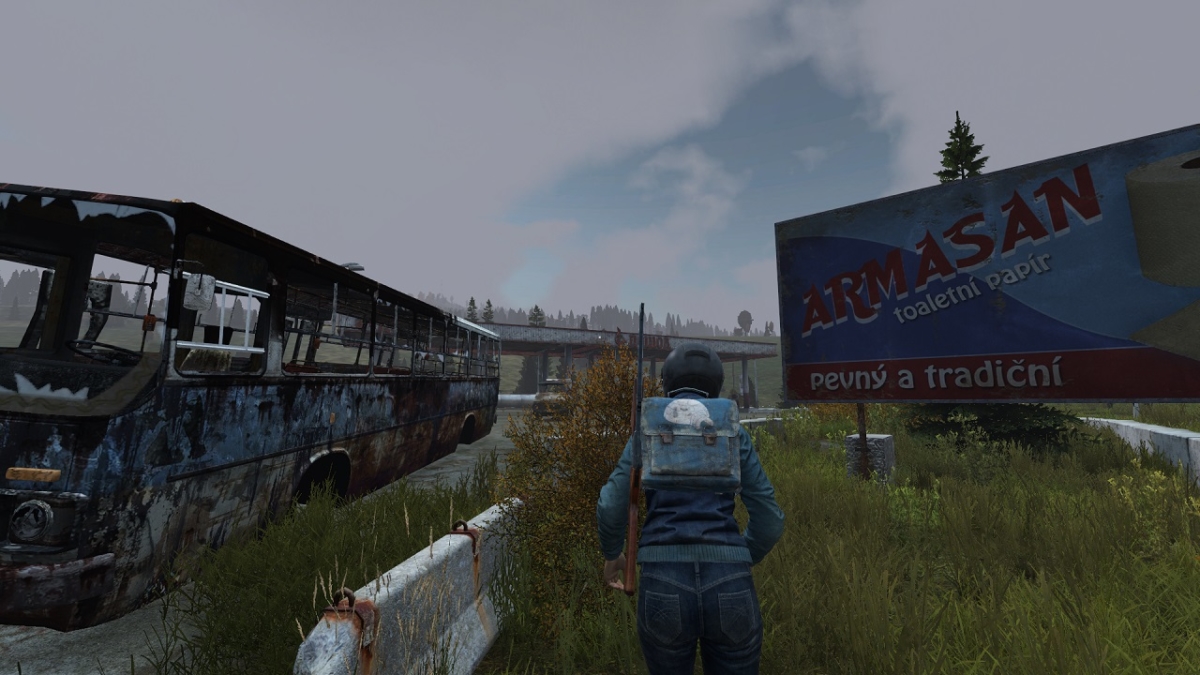 In between areas, you'll interact with the game's titular Zs – the zombies. They aren't great, but they react well to the environment around them. Sprinting close to them or getting into fights near them will cause the shambling corpses to notice you. If they hear a gunshot in the distance, they'll start to walk towards it.
Unlike many of DayZ's competitors, the zombies here feel remarkably unfinished. The underlying systems that power them may be interesting, but as soon as they get near to you, you'll notice just how out of date they are. For as much as they scream and moan, they can barely do anything else. If anything, they're only useful as a hindrance while you fight other players.
The zombies are worse than last-gen, they feel like remnants of the original Xbox-era. They'll swipe and groan, run around in circles, sometimes they'll just stare at the wall while you wail on them with a sack of fertilizer.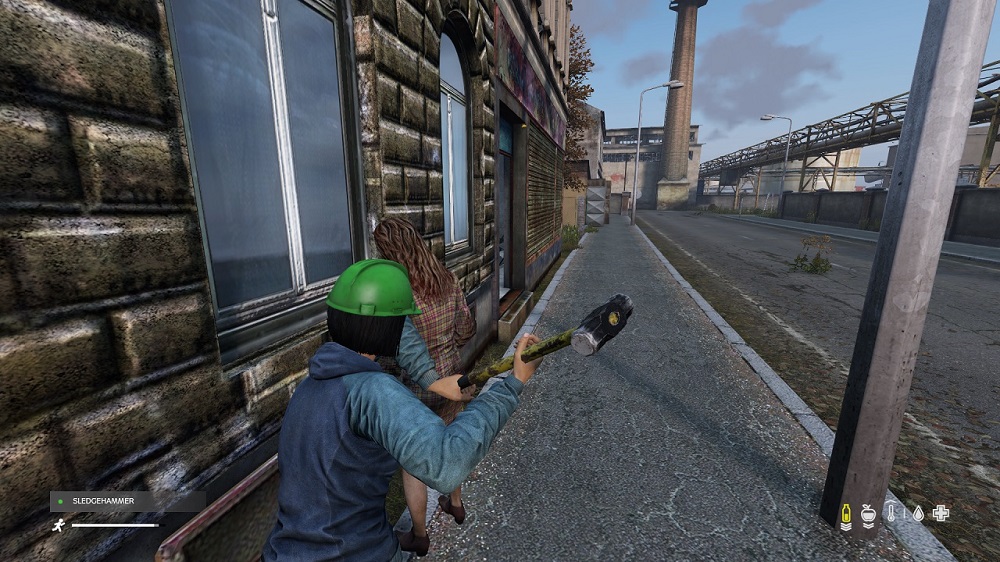 DayZ has one sole strength – player interaction. Designing an entire game around the emergent activities of players is always a dangerous one and its something that DayZ has decided to completely rest its systems upon. In a single play session, you might not even come across a single person, although that is thankfully rare if you stick to the main cities.
Once you experience that magic moment where you finally meet another player, you'll immediately see why the complete ARMA 2 mod version was so popular. Running across another player whilst scavenging another building is an intense moment.  For a while, you both may stop. Normally, the ammo-less gun you have equipped is instinctively aimed straight at the skull of the person opposite. Do they have ammo in that gun? Should I back away?
One of my favourite interactions was also one of the briefest. While looting an office building, another man burst in through the front door. "I don't want to hurt you, take this!" he shouted, placing down a bottle of water. Then he left. I tried finding him, to repay the favour, but he'd vanished. Much like before, DayZ became lonely again.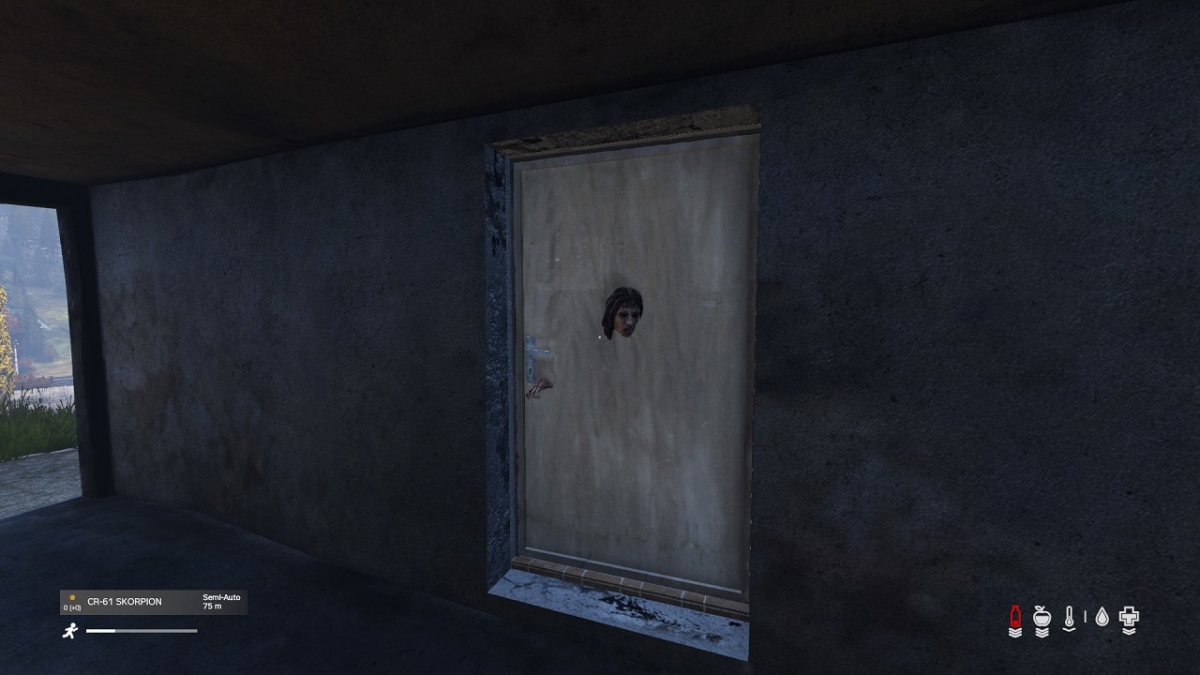 Outside of these few sparks, there's barely anything in DayZ worth a damn. It's harsh, but it's true. If it wasn't for other players, all you'd be doing is picking up items and occasionally twatting a zombie with a hammer and doing the latter subjects you to some of the worst melee combat in modern gaming.
As someone who has always loved the idea of DayZ, the game's 1.0 release is remarkably lacklustre and unbelievably bad. Those who want to play DayZ should play the mod – there's more content there anyway.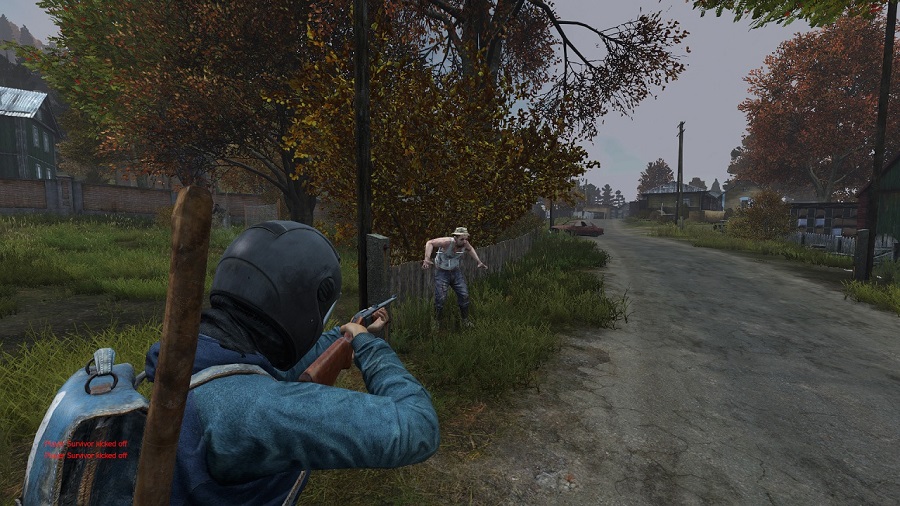 DayZ Standalone is the most ironic name in gaming. Compared to the ARMA 2 mod, the zombie survival game barely has any legs to stand on at all. It's a barebones, lonely experience. Unpolished, unsatisfactory and unfun barely scratch the surface of negative adjectives I could use to describe my time with the game. I want it to be good, but it is so, so bad. Avoid this like the plague.