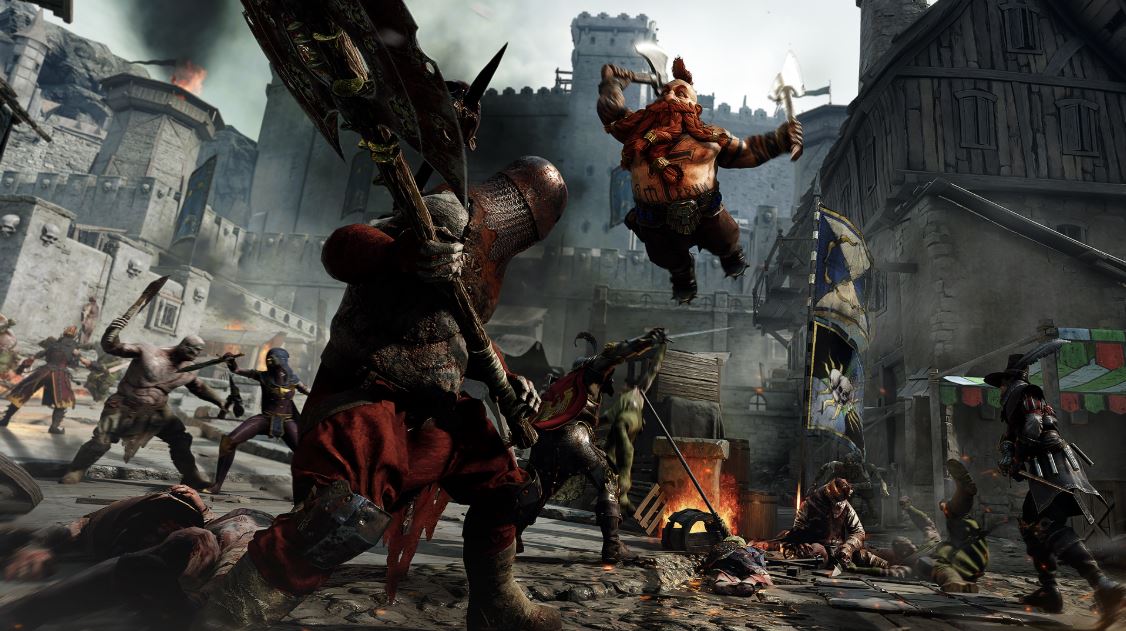 New games release on Xbox One and PC each week, and it can be quite difficult keeping track of them all, especially during the summer when indie companies are trying to avoid the holiday rush. Some of the games reviewed this week you may not even have heard of. This time around, we're taking a look at All-Star Fruit Racing, Warhammer: Vermintide 2, and Danger Zone 2.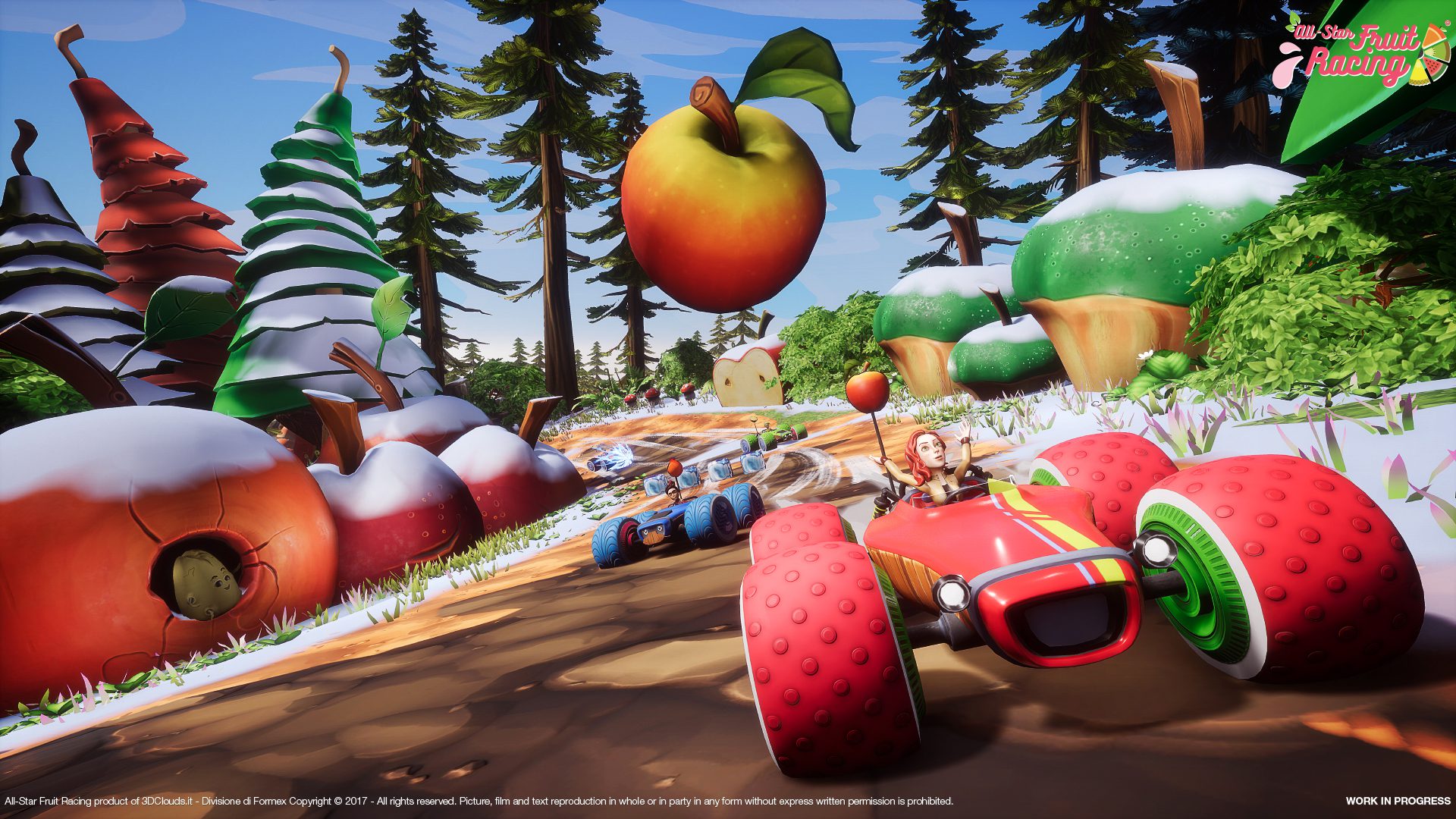 If you don't want to shell out for some of Nintendo's best kart racers and hyper-realism like Forza isn't your thing, All-Star Fruit Racing may be the perfect fit for you. It's a cute little kart racer with a lot of charm, even if it doesn't have any iconic characters to support it.
The theme that ties everything together is fruit. Each kart can be designed like a specific fruit, you can pick up fruit-based power-ups, and before each race you're even given a tidbit of fruit trivia—Hokuto apples are the largest apple variety in the world, in case you were wondering. It might seem like a random theme, but it does give All-Star Fruit Racing its own personality even if it can't compete with any famous kart racing series.
As for the racing itself, it's really fun. The karts are easy to handle so you won't have any trouble on that front, and there's a wide variety of tracks to race on. My biggest complaint is that I could not figure out which button to press to use one of my power-ups. Thankfully a prompt eventually appeared on the screen (press the right thumbstick), but I would have liked for it to be more intuitive than that because pressing down on a thumbstick is one of the last options I'd try.
This is certainly no Mario Kart, but it's a good substitution.
7/10
Xbox One
This game was reviewed with a code provided by the publisher
---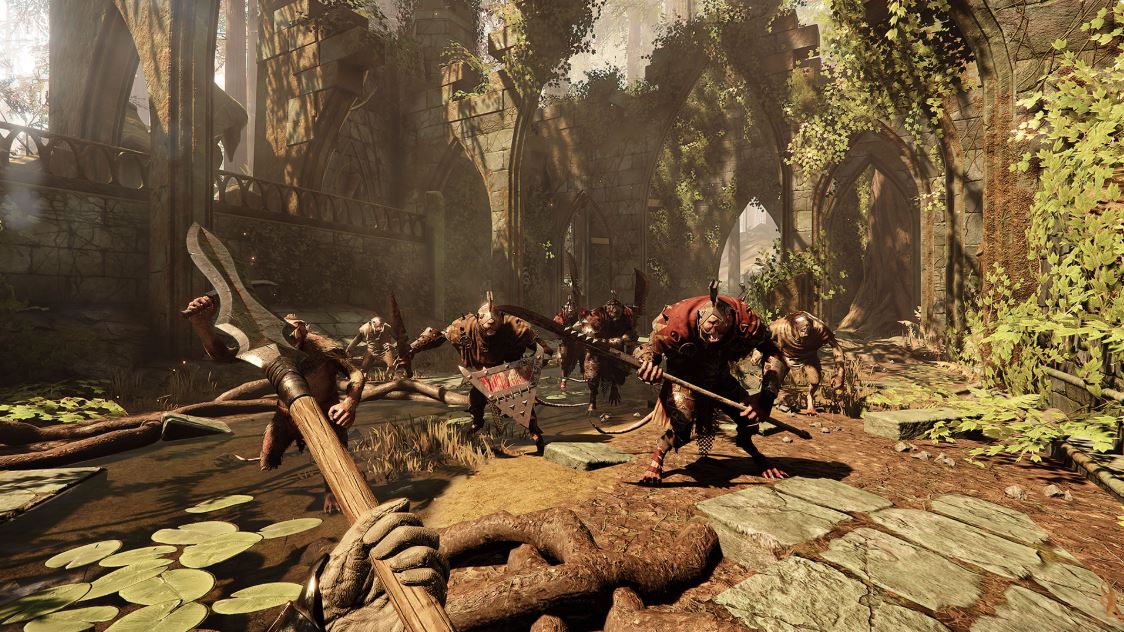 I have to admit I had the wrong first impression about Warhammer: Vermintide 2. It turned out to be nothing of the sort, and it was a pleasant surprise to experience it for what it is. Warhammer: Vermintide 2 is a gritty, first-person action game set in the Warhammer fantasy universe.
Its graphics immediately stand out as they're quite impressive on an Xbox One X. The grimy, realistic aesthetic perfectly suits the atmosphere that the developers were going for. I felt like I was in a land plagued by constant battles and turmoil.
By providing you with different characters and customization choices, Warhammer: Vermintide 2 adds a nice amount of depth to its gameplay. There are 5 playable classes, each with their own unique abilities. You can then unlock more powerful forms of these characters when levelled up enough. I tried to stick with Kerillian when possible, but I wasn't always given the choice. If I joined a group I often found myself picking the only character left that was available, as no two players can be the same class.
The gameplay itself is easy to get the hang of as the controls are intuitive and not overly complicated. You can switch between melee and ranged weapons by pressing Y, use a special ability by pressing the Left Bumper, scroll through items like potions using your D-pad; stuff like that. Even while jumping between different games, I didn't get tripped up on the controls when getting back into Vermintide 2.
My biggest complaint regards its loading screens, which can frankly be downright terrible if you're playing online.
8.5/10
Xbox One
This game was reviewed with a code provided by the publisher
---
Developed by Three Fields Entertainment, comprised of former Burnout devs, Danger Zone 2 fleshes out the aforementioned series' iconic crash mode. If you've been waiting for a spiritual successor, this as close as you'll get right now.
You won't be getting the thrill of racing in Danger Zone 2, but causing a ton of mayhem in a 40-car pileup is the next best thing. Danger Zone 2 takes you out onto the streets where you're challenged with creating the most amount of damage possible. It's a simple premise and a good one. It doesn't need to be anything more than it is, and focusing on one specific mechanic like that allowed Three Fields to fine-tune the experience.
The same feeling of checking traffic off the road and crashing through cars hasn't been quite replicated the same since Burnout released, but Danger Zone 2 does it perfectly. While its UI and menus aren't all that appealing, once you're out on the track Danger Zone 2 shines spectacularly.
As a nice bonus for those using an Xbox One X, before even beginning the game you're asked to pick between a graphics or performance mode. Performance runs the game at 1080p 60 FPS and graphics runs it at 4K 30 FPS.
8/10
Xbox One
This game was reviewed with a code provided by the publisher
---
Each game this week is a strong title, so depending on what your preferences are and what type of games you like it should be easy to find enjoyment in one or more of them. Just depends on your tastes.