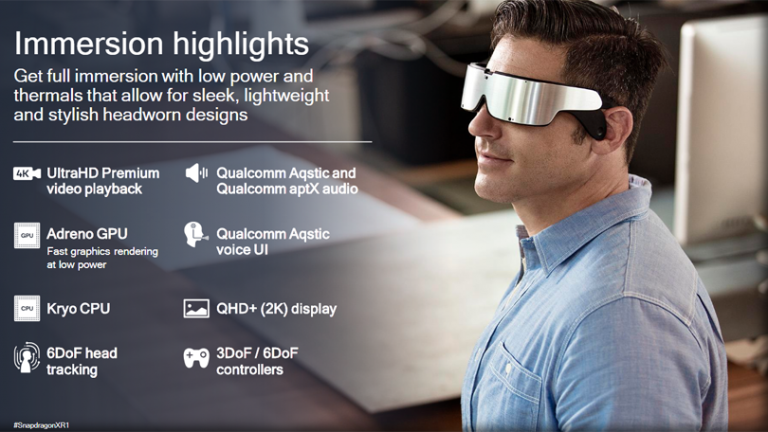 After a very long wait, details regarding the next version of the Microsoft HoloLens are slowly starting to solidify.
We have already heard the device will be lighter, cheaper and with a larger field of view, and now the processor powering the device has leaked also.
According to Engadget's sources, HoloLens 2 will be powered by the recently announced Qualcomm Snapdragon XR1 processor, which has been designed with the express purpose of delivering a "high quality" VR and AR experience.
XR1 integrates Qualcomm Technologies' heterogeneous compute architecture, including the ARM-based multicore Central Processing Unit (CPU), vector processor, Graphics Processing Unit (GPU) and Qualcomm® AI Engine. Other key features include an advanced XR software service layer, machine learning, the Snapdragon XR Software Development Kit (SDK) and Qualcomm Technologies connectivity and security technologies.
The XR1 platform also provides an AI engine for on-device processing. This engine provides the ability to process AI-use cases and run high performing, power efficient machine learning based computer vision algorithms that can help with key AR use cases like better pose prediction, object classification, etc.
The processor also offers directional audio, 3D overlays and 4K video at 60 frames per second.
The next HoloLens will have an improved Holographic Processing Unit with more AI capabilities, and an improved Kinect-like depth camera. Microsoft's main challenge with the new Hololens is to improve the field of view, which at 35 degrees has been described as looking at the world through a mail slot. Microsoft is reportedly bringing development of the lenses internally to achieve this at a reasonable cost.
The device will presumably run the ARM version of Windows 10 with Microsoft's Mixed Reality UI.
According to earlier leaks the headset will be released in Q1 2019, with an announcement sometime in the second half of 2018.
Keep an eye on the site for more details as they emerge.