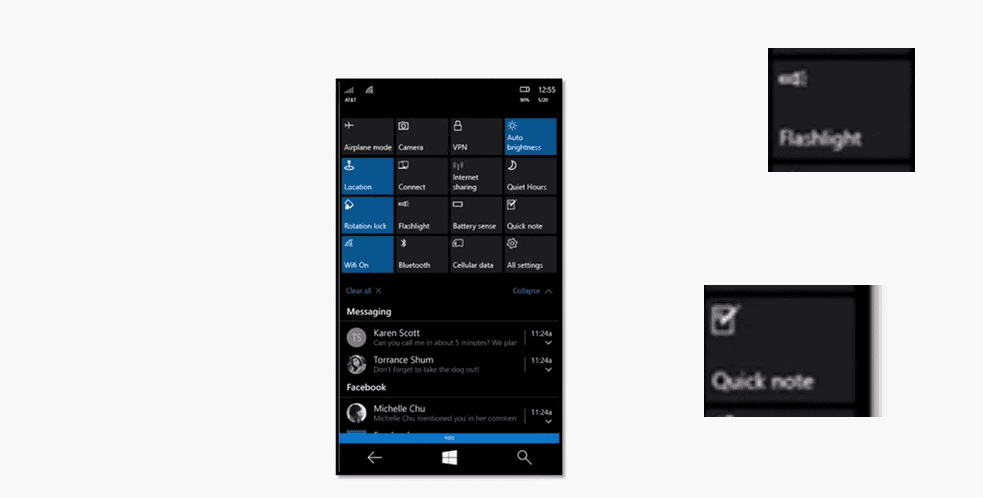 A few months ago we posted a great suggestion by a reader that Microsoft should add a toggle for a flashlight function in the Action Centre.
Now from a screen shot from a WinHec presentation it appears Microsoft has been listening, and the new Action Centre includes new toggles for both a Flashlight and a Quicknote function.
Now of course we wont take credit for this
but we are cheered that Microsoft does appear to be listening to its users, and seems to be adding all the features we have been voting for in Uservoice for so long.
Thanks Faisal for the tip.