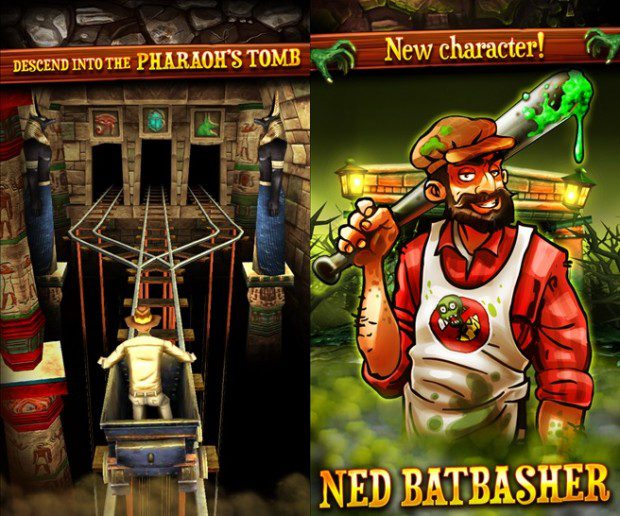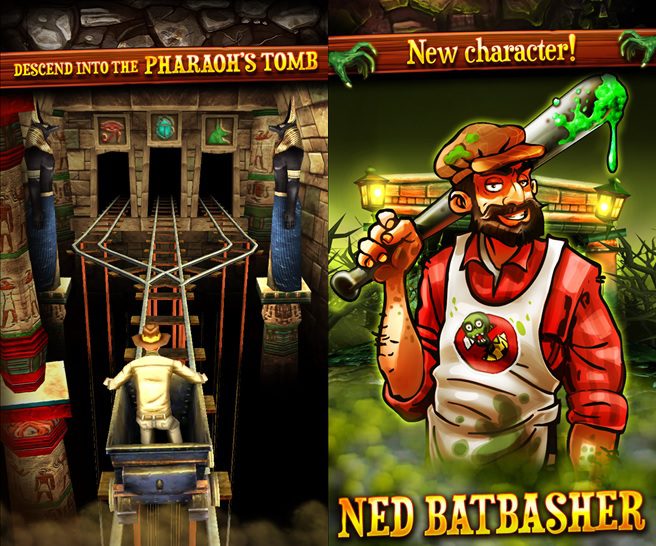 Miniclip's Rail Rush just got updated to v1.9.5 in Windows Phone Store. This update includes new world called Zombie Caves and new NED BATBASHER character.
Step into your cart and begin this exploring frenzy! Accelerate through these insanely fast rails while tilting and swiping to avoid the obstacles.

Your job is to collect precious stones, so get those gold nuggets and gems! There will be surprises along the way, and special gifts to earn if you're lucky! Break the rock eggs to reveal what's inside of them and pick up all the gems for your personal explorer's collection!
What's New:
• A new world is out! Get ready to explore the Zombie Caves!
• Unlock NED BATBASHER and knock the zombies off your cart with his baseball bat!
• Minor bug fixes and performance improvements
Download it here from Nokia Collection in Windows Phone Store for free.