Quantum Break is currently 50% off on Xbox through the console's annual Spring sale, but Microsoft is running an even sweeter deal for Windows 10 users.
For the next twelve days, you can pick up a PC copy of Quantum Break for just $9.99 on the Microsoft Store. That's a total savings of $30.00, 75% off of its original price of $39.99.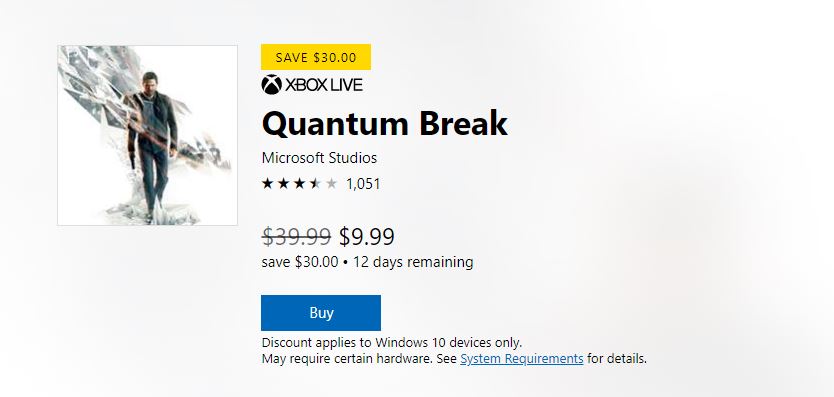 Quantum Break never struck gold as Microsoft's next big new IP, but fans still found enjoyment in its mixture of live-action elements and conventional gameplay. Players take on the role of Jack Joyce, a man who can manipulate time, as he attempts to take down a corporation intending to use this power for evil.
In 2016, Microsoft stated that Quantum Break was the company's best-selling new IP this generation, however that throne was recently taken over by Rare's Sea of Thieves. We likely won't see a sequel in the near future as Remedy Entertainment is busy working on its mysterious IP codenamed Project 7, but it's nice to dream.
Until then, you can take advantage of this deal and hop into the original for a price that's hard to beat.
Via: Richard Devine