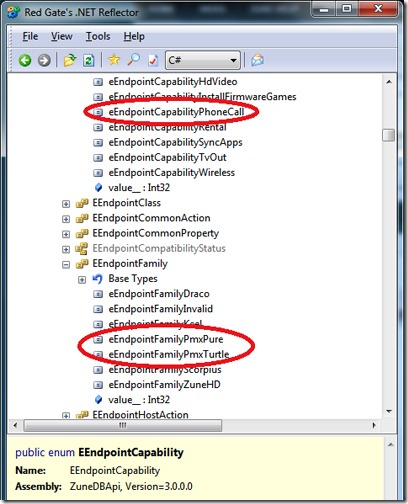 Microsoft's vociferous denials of making a Zune phone is starting to sound more and more hollow, given the evidence unearthed in their latest Zune 4.2 software.
The software has references to the Pure and Turtle phones leaked by Gizmodo some time ago , and also makes references to managing your pictures and video taken by your phone at Studio, a url which redirects to Zune.net.
The likelihood is that these devices represent a new generation of the Sidekick platform, and not real smartphones as we know it, and could therefore be released much sooner than we expect, possibly soon after Mobile World Congress.
Read more at ZuneBoards.com.
Via Engadget.com