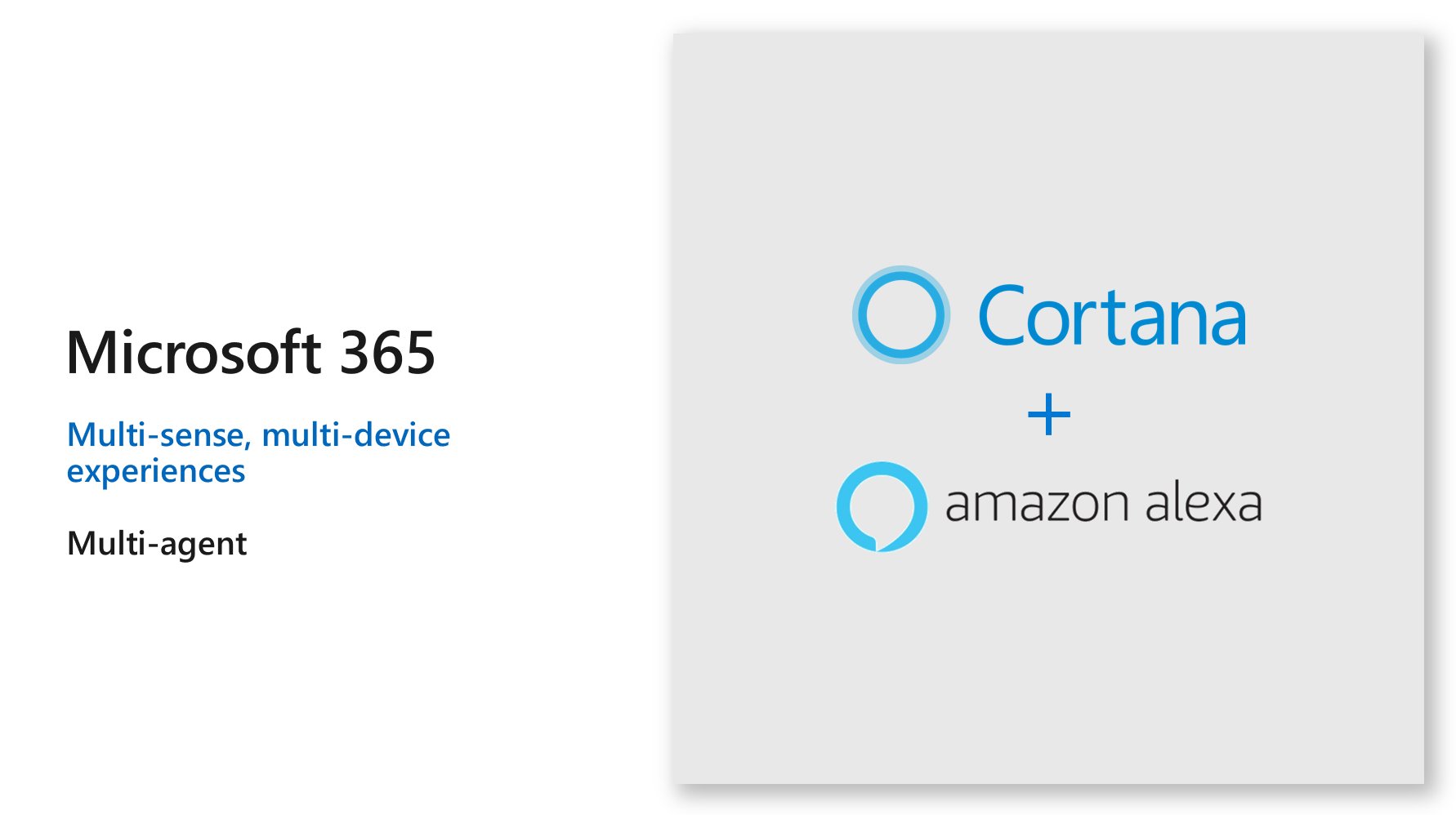 In August 2017 Microsoft and Amazon announced that the Amazon Alexa voice assistant will soon offer a Cortana skill, allowing Echo owners to access information which is only available via Microsoft's own voice assistant service. Microsoft has pushed back the arrival of the integration a number of times, but early this year at Build 2018 Microsoft finally showed off the technology in action. Today, Microsoft announced that Cortana+Alexa integration is now available as public preview in the US. The roll out begins today and it will be available to all users in the US by next week.
The feature would work by using the keywords "Open Cortana" on the Alexa, which opens a portal onto the Cortana service. It will also work via "Hey Cortana, Open Alexa" on your PC, which lets you access Alexa skills on your PC. During the preview period, only limited set of features are available. Some features such as streaming music and setting alarms are not yet available, but based on the feedback, such skills will be added in the future.
"Cortana users will be able to have Alexa shop on Amazon.com and manage their Amazon orders and access many of Alexa's third-party skills by asking Cortana to open Alexa, just as Alexa users will have access to Cortana's world knowledge and helpful productivity features such as calendar management, day at a glance and location-based reminders simply by asking Alexa to open Cortana," said Microsoft spokesperson.
Microsoft mentioned that it will ask its early users to engage with the new features and offer feedback like what they like, what they don't like, what features they use the most. Microsoft also mentioned that this experience will get better and more accurate as they get additional data to improve underlying algorithms.
Source: Microsoft