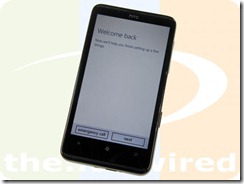 The::unwired have performed the experiment whose result we have all been waiting for.
They have managed to successfully replace the shipped class 2(!) microSD card in their HTC HD7 with a class 6 microSD card, and after a hard reset found the device full working.
There was a false alarm yesterday when it appeared that the new card was not in fact accepted, but it appears it was just not properly seated.
Unfortunately in the experiment above an 8 GB card was replaced with another of the same capacity, but at present there is no reason to believe a 16 GB card will not do the job either. We look forward to final confirmation of this of course.
Read more at the::unwired.net for more details.