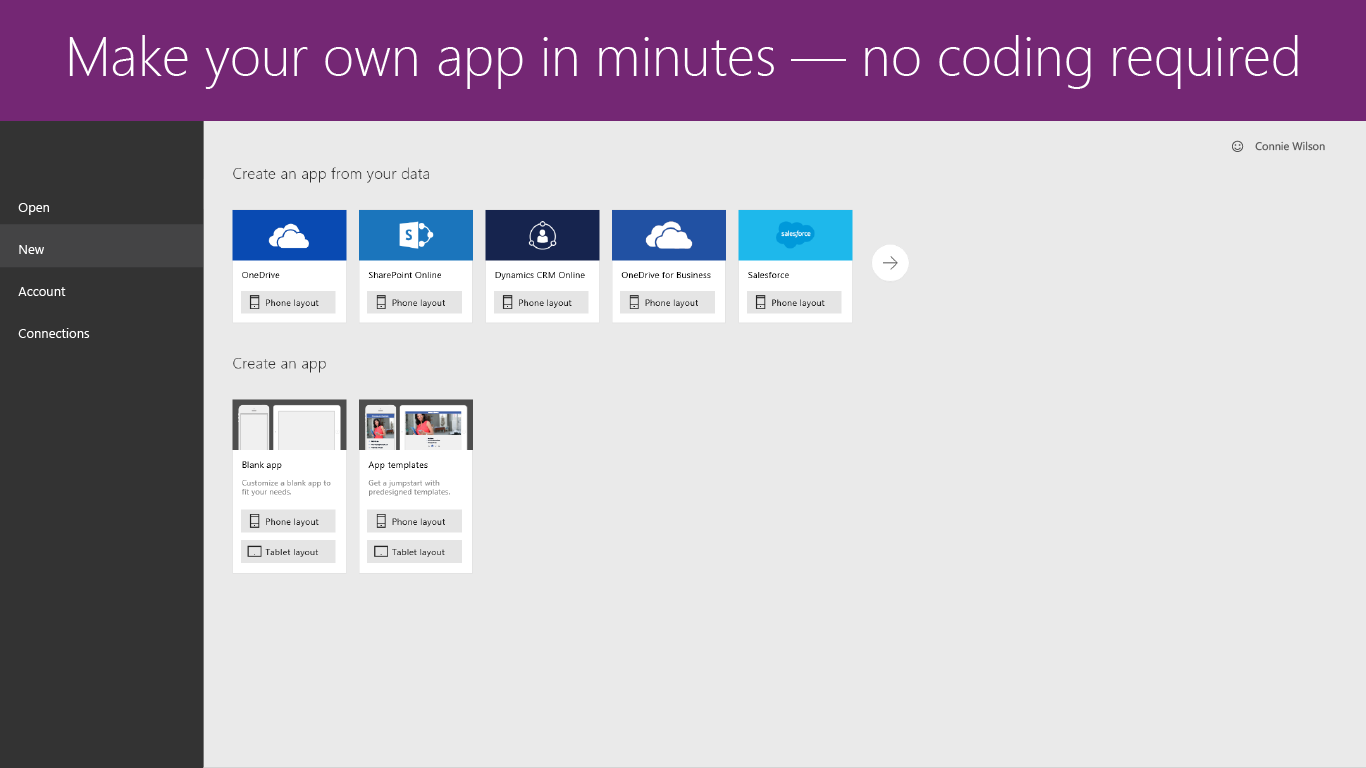 Microsoft today updated its PowerApps app in Windows Store to v2.0.500. This update includes barcode scanner for UPC, Codabar, and other types of codes. Also, app templates based on Common Data Model are now included in the app. Find the full change log below.
Barcode scanner for UPC, Codabar, and other types of codes.For step-by-step instructions and information about best practices and limitations, see Scan a barcode.
App templates that showcase the Common Data Model.Use a template to quickly create a phone app to manage cases or a tablet app to register contacts for a contest. These templates are based on standard entities in the Common Data Model.
Bug fixes and performance improvements.
Microsoft PowerApps enables users to create applications for Windows, iOS, and Android mobile devices. Using these apps, you can create connections to common SaaS services, including Twitter, Office 365, Dropbox, and Excel. PowerApps is currently in public preview. Download it from Windows Store using the below link.