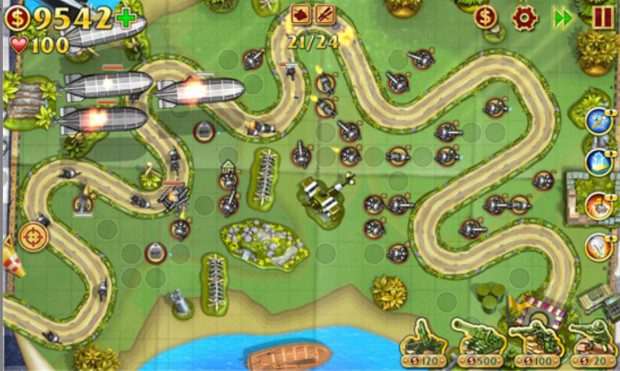 Popular tower defense game Toy Defense was recently launched on Windows Phone Store. Now gamers could use much more opportunities, weapons and tactical tricks to defeat all the enemies. The main goal of the game is to protect the base from occupants. Users will struggle against 9 different enemies with the help of historically accurate weapons. Each weapon has more than 20 upgrades.
The game includes following features:
1. Repairmen. Now towers can be repaired without any assistance.
2. Resurrection. It helps to revive a ruined tower and take back to battle.
3. Squashing. Thank to this feature it's possible to squash the enemy with finger. Player need to tap it and it will be killed.
4. Protective barrage. Toy Defense fans can crush the enemy with a blast wave using it.
Toy Defense for Windows Phone has no limitations and no ads so the players could enjoy the game to the full. Download it here from Windows Phone Store.