Facetune is a fun and powerful portrait & selfie photo editor. It gives you the ability to retouch and add artistic flair to selfies and portraits with ease, from the convenience of your phone.
The app provides easy-to-use, powerful tools to perfect every photo or selfie, making each one look like it came straight out of a high-fashion magazine.
The app can:
PERFECT SMILES
• Widen or refine your smile
• Whiten and brighten your teeth
BEAUTIFUL SKIN
• Smooth and rejuvenate your skin
• Remove temporary imperfections like pimples and blemishes
PENETRATING EYES
• Change your eye color
• Remove red and white-eye effects
HAIR SALON
• Color over grey hair
• Fill bald patches
RESHAPE FACIAL STRUCTURE
• Refine jaw lines
• Heighten cheek bones and brows
• Reshape your nose
VIVID MAKEUP
• Apply any shade of blush and eye shadow
• Add volume to your lashes and shape your brows
• Add color to your lips
PHOTO ENHANCEMENTS
• Focus the photo on you, by defocusing or blurring the background
• Improve lighting or add special effects
• Add unique textures and customizable frames
MAKE ART
• Add artistic touches to make your photo your own
SHOW OFF
• Instantly share your edited photos with your friends & family through social media or e-mail
EASY AND FUN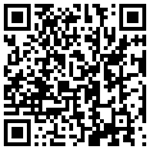 • Compare your work with the original photo at every step of the way, with only one tap.
The app is $2.99 without a free trial and can be found in the Windows Phone Store here.