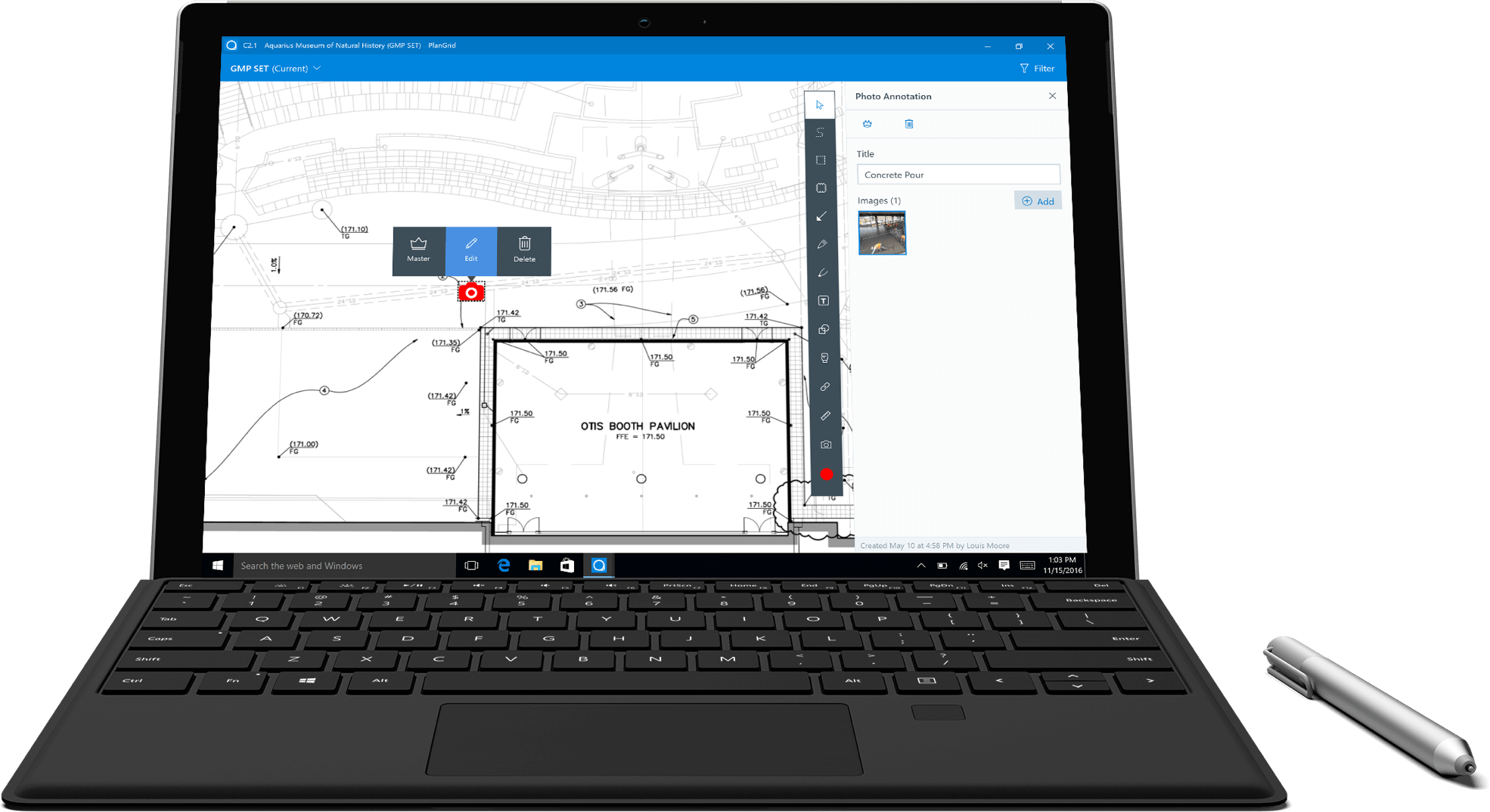 PlanGrid is one of the world's most downloaded construction app and it is now available for Windows. It is supported on Windows laptops, desktop computers, and tablets (including Surface).
Features:
1. Fast, smooth sheet viewing: Effortlessly navigate your sheets; zoom in and out with ease.

2. Multiple windows for side-by- side comparison: Compare sheets without jumping back and forth between screens.

3. Offline mode:. Take your project anywhere, even when there's no internet PlanGrid will update when you're back online.

4. Snap-to annotations: Make detailed markups and take accurate measurements-everything automatically snaps to the nearest 45 degree angle. 

5. Estimates, and measurements: Take multiple measurements and report totals back to your team faster than ever.
You can download it here.