Most users want more than a default photo viewing experience in Windows 11. Especially now the resolution and quality of photos and images are so high.
What if you want to make minor edits, open rare file formats, or arrange your photos in a more accessible way?
Let's explore the best Windows 11 photo viewer apps that stand above what Microsoft offers itself.
Does Windows 11 have a photo viewer?
Yes, Windows 11 does have its own built-in photo viewer, which is similar to previous versions of Windows.
The photo viewer allows you to easily open and view the most common image files. You can typically do so by double-clicking on it, and it should open in this default window.
However, such a basic tool is limited, which is why many are looking for an alternative. The best Windows 11 photo viewer apps include image editing options, support for more file formats, and better ways to organize and process your photo and image albums.
After putting the leading software through its paces, here are the top premium and free options.
1. Adobe Lightroom – Best for pro and amateur photographers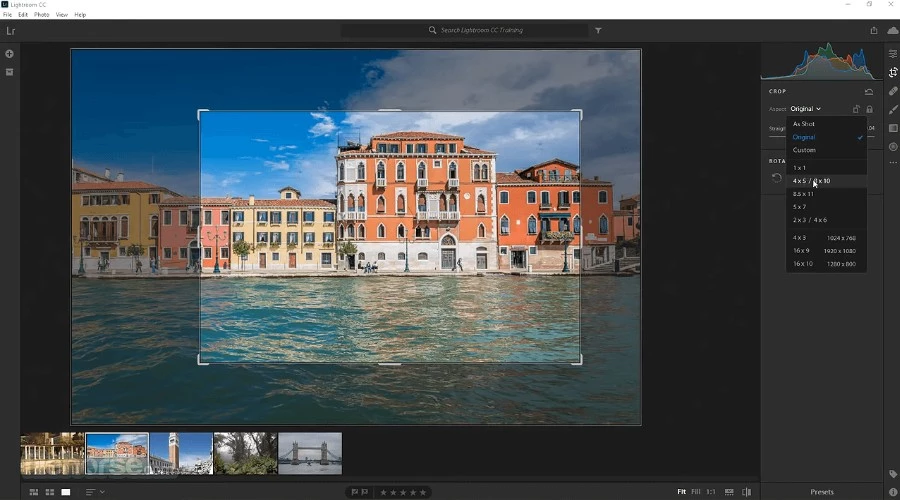 When you think of Adobe and photos, Photoshop often comes to mind. However, Lightroom is the perfect middle ground between an advanced image editor and a basic photo viewer.
That's certainly not to downplay its features. Lightroom on Windows 11 offers the perfect way to organize and edit your photos with simple tools and adjustment options. Then share and sync your photos effortlessly across devices.
Editing focuses mostly on enhancements like sharpening and saturation, while the masking tool allows you to choose certain areas of the photo to enhance. Perhaps you want the sky to be brighter or your beard to be darker.
It automatically detects humans and objects, lets you select them with one click, and choose the areas to enhance. Incredible stuff!
It even uses AI for certain tools. For example, denoise is now much more effective and efficient at bringing your photos back to clarity.
Lightroom lets you organize photos however you want, with slideshows, print layouts, albums, collections, and stacks. AI image search is also a game changer.
Sharing photos online is easy too, as is exporting them to other applications.
If you are a photographer who is looking for a powerful and easy-to-use photo viewer, editor, and organizer, then Lightroom is a great option for you.
Adobe Lightroom starts at $9.99/mo and includes a free trial to test the software.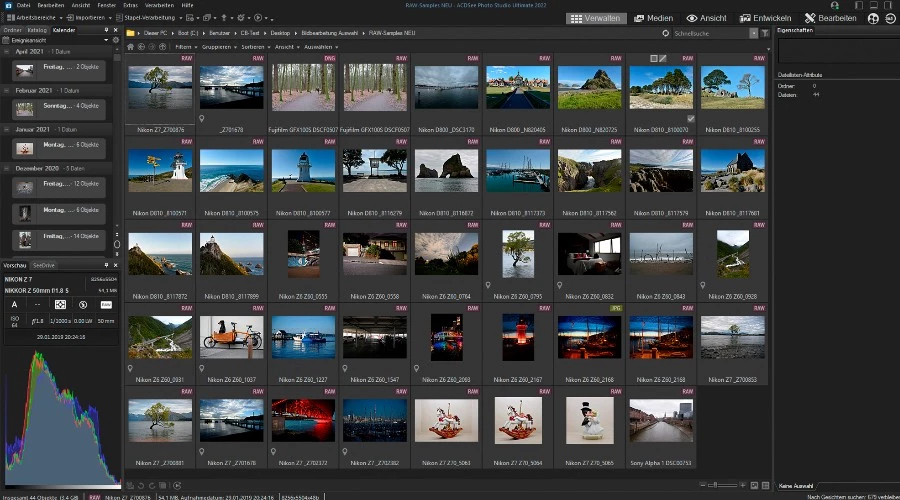 The photo viewing software with the clever name, ACDSee is a powerful photo manager and editor, suitable for beginners and more advanced users alike. It actually predates Lightroom and competes in many areas.
It allows users to import and organize their photos into a centralized library, making it easier to manage and browse through large collections. You can also add metadata, tags, and keywords to photos, aiding in efficient searching and organization.
As far as editing, ACDSee intuitively supports exposure adjustments, color correction, cropping, sharpening, and more. Then with batch editing, you can easily apply edits or adjustments to multiple photos simultaneously, streamlining the workflow for repetitive tasks.
If you're struggling with RAW image files on Windows 11, ACDSee easily handles these high-quality uncompressed files commonly used by professional photographers. It also supports the dreaded WebP and other new and obscure formats.
Overall, ACDSee Photo Studio provides a comprehensive solution for handling various aspects of photo viewing, management, and post-processing.
Currently, Photo Studio Ultimate 2023 is its flagship release. For a $79.95 one-time fee, you get one year of free updates and technical support. Monthly plans are also available with cloud storage and ongoing updates.
3. ImageGlass – Best Windows 11 photo viewer for free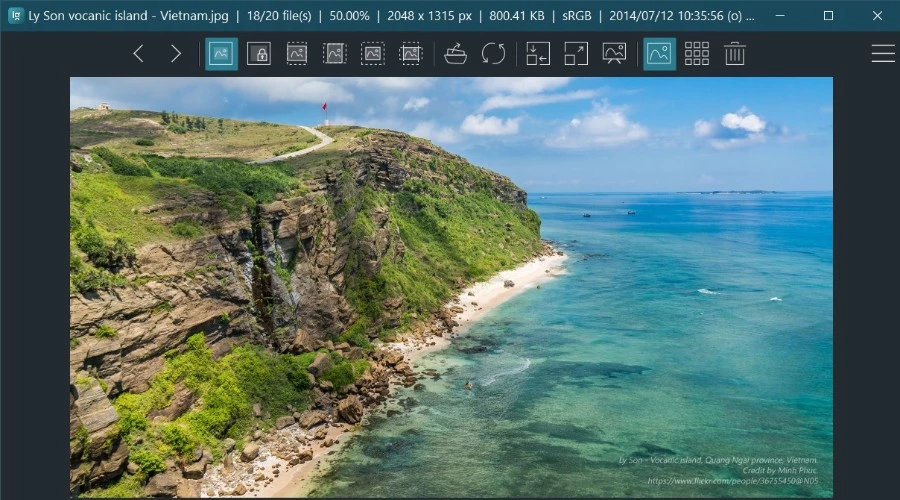 This open-source image software for Windows 11 is a lightweight, fast, and feature-rich alternative to the default Windows photo viewer.
The program is entirely free to use, and its open-source nature allows developers to contribute and improve its functionality.
It stands out by supporting all conceivable image formats, including WEBP, SVG, HEIC, RAW, AVIF, and many more.
ImageGlass provides a thumbnail view for quickly browsing through images in a folder. You can also preview images in full size and navigate through images using arrow keys or mouse gestures.
While it primarily serves as an image viewer, it also offers basic editing functionalities such as rotate, flip, crop, and resize.
It aims to provide a streamlined experience for users who primarily want a reliable and fast image viewer without the complexities found in full-fledged photo editing software.
Overall, its simplicity and ease of use make it perfect for replacing the default Windows 11 photo viewer with something that can do more. Plus, it's free!
4. IrfanView – Best basic Windows 11 photo viewer replacement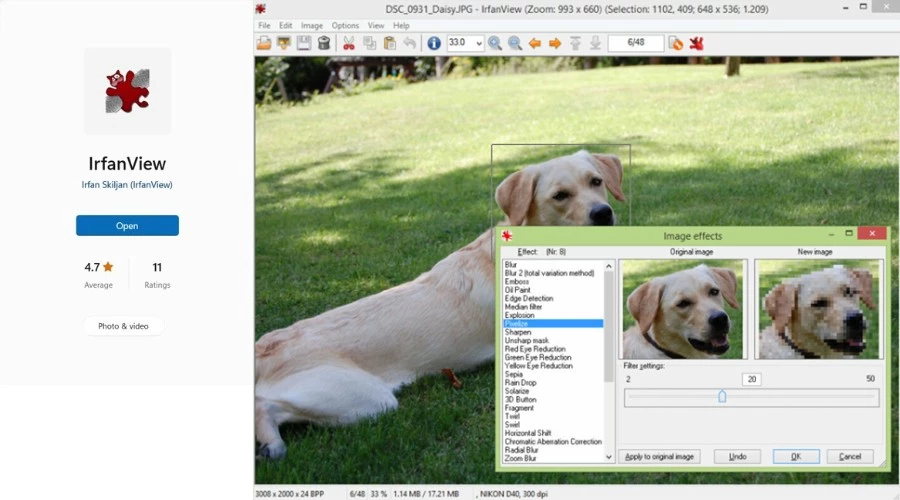 With a history tracing back to 1996, IrfanView is an established free image viewer and basic image editing software for Windows 11. The program is known for its lightweight and fast performance, making it a popular choice for quickly viewing and managing images.
It supports over 70 different file formats including BMP, PSD, JPEG, PNG, GIF, BMP, TIFF, PDF, as well as less common formats and even some multimedia files.
The thumbnail view makes it easy to navigate through a folder containing numerous images. Meanwhile, you can create your own photo slideshows with various transition effects and customizable time intervals.
Common editing tools include crop, resize, rotate, flip, and color adjustments. It also has a screen capture feature, allowing users to capture screenshots of their desktop or specific regions on the screen.
Its batch processor is perfect for converting multiple images from one format to another simultaneously.
IrfanView is a useful alternative for those that don't need the bells and whistles of an advanced photo editor but want a step up from the native Windows 11 program.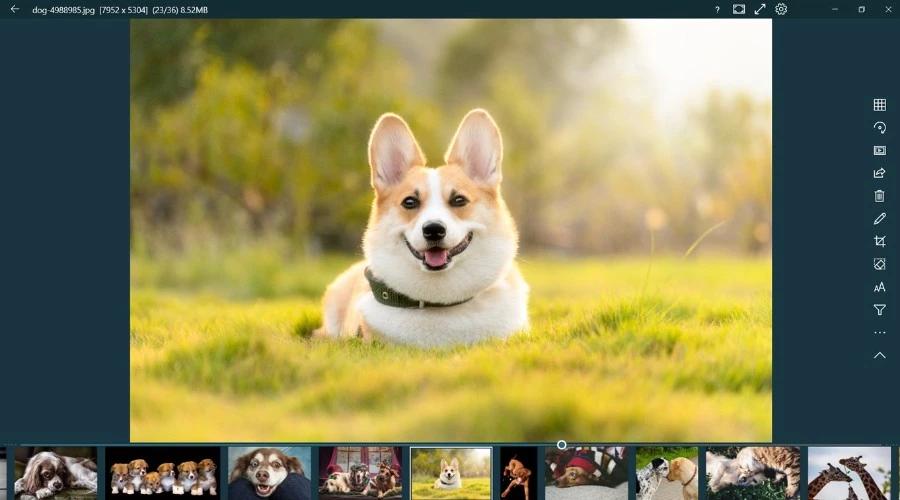 Another strong alternative to the in-built Windows Photos app, 123 Photo Viewer is available straight from the Microsoft Store. It's free to try but you can pay a premium to remove ads and unlock all its features.
The app supports 61 file formats from the most common to the lesser known, as well as RAW formats. You can scroll through images, zoom in and out, and view in full-screen mode. Here the slideshow feature can also automatically go through your collections.
Its batch processing supports bulk format conversion, name changing, resolution changing, and the ability to add your own watermark.
Editing is basic, with features like style presets, collages, drawing, adding text, and resizing. Moreover, brightness, contrast, and saturation sliders are available.
123 Photo Viewer displays thumbnails of all your photos in a grid, making it easy to find the photos you want. It also displays the EXIF information of photos, such as the camera model, shutter speed, and aperture.
Conclusion
There's now a fine line between photo viewing and photo editing. Sure, you might not want something on the level of Photoshop, but the built-in Windows 11 app lacks even basic functions.
Fortunately, the best Windows 11 photo viewer programs above are packed with features and remain easy to use.
If editing is your thing, Adobe Lightroom and ACDSee are the best options. ImageGlass and IrfanView keep it simple and free, while 123 Photo Viewer falls somewhere in the middle.