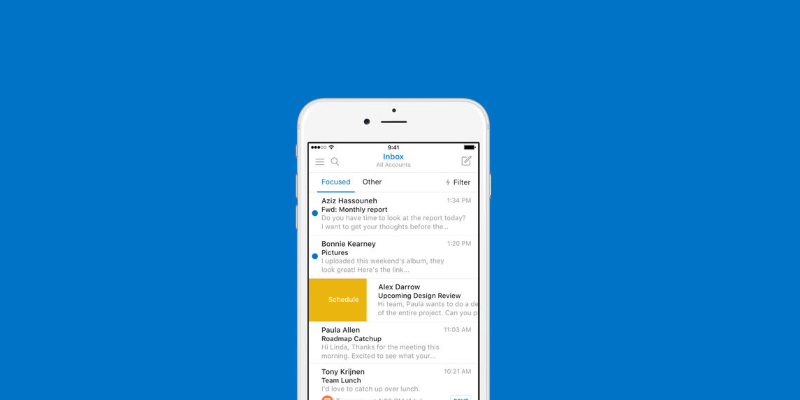 Microsoft today released a new update for Outlook for iOS. The company is adding some nice new features to the Outlook iOS app, such as the ability to protect your inbox with Touch ID. With the latest update, users can lock their inboxes and unlock with their Touch ID on Outlook for iOS, which is a really nice addition. Additionally, the update also introduces some improvements for the calendar feature in the app.
Unlike its Windows 10 apps, Microsoft actually provides some sweet changelogs for its iOS and Android app. And here's the changelog for the latest Outlook for iOS app:
Everything looks better with images, right? That's why we've just included the pictures of attendees below events in the agenda view. With just a glance, you can now get all the info you need.
While we were at it, we also added a nice little shortcut in the day and 3-day views. Press and hold a time slot to create a new event.
You can now protect your inbox with Touch ID and get the privacy you deserve. Keep your messages away from prying eyes by requiring your fingerprint or device passcode in order to access your Outlook account. To enable Touch ID, take a look at the app Settings under Preferences. (iOS 9 users) Your inbox – and dare we say it, the world – is now at your fingertips.
The latest update for Outlook for iOS is available right now via the App Store and you can get it here.