Microsoft today announced some interesting new features for Outlook on the web. The company is bringing integration for Google Drive and Facebook to Outlook.com, allowing users to attach their photos from their Facebook profile or Google Drive account very easily to an email. And if you have lots of pictures on Facebook — don't fret as Outlook shows "Photos of me" and your own photos in separate sections, which can be quite helpful if your Facebook friends randomly tag you on their photos.
Additionally, when someone shares a document from Google Drive on an email, Outlook.com will now open those documents directly in the email, rather than opening a separate page for Google Drive. For example, if someone shares a Google Doc from Google Drive with you via shared link, clicking on it will open the document directly on Outlook.com — rather than opening the link in your web browser.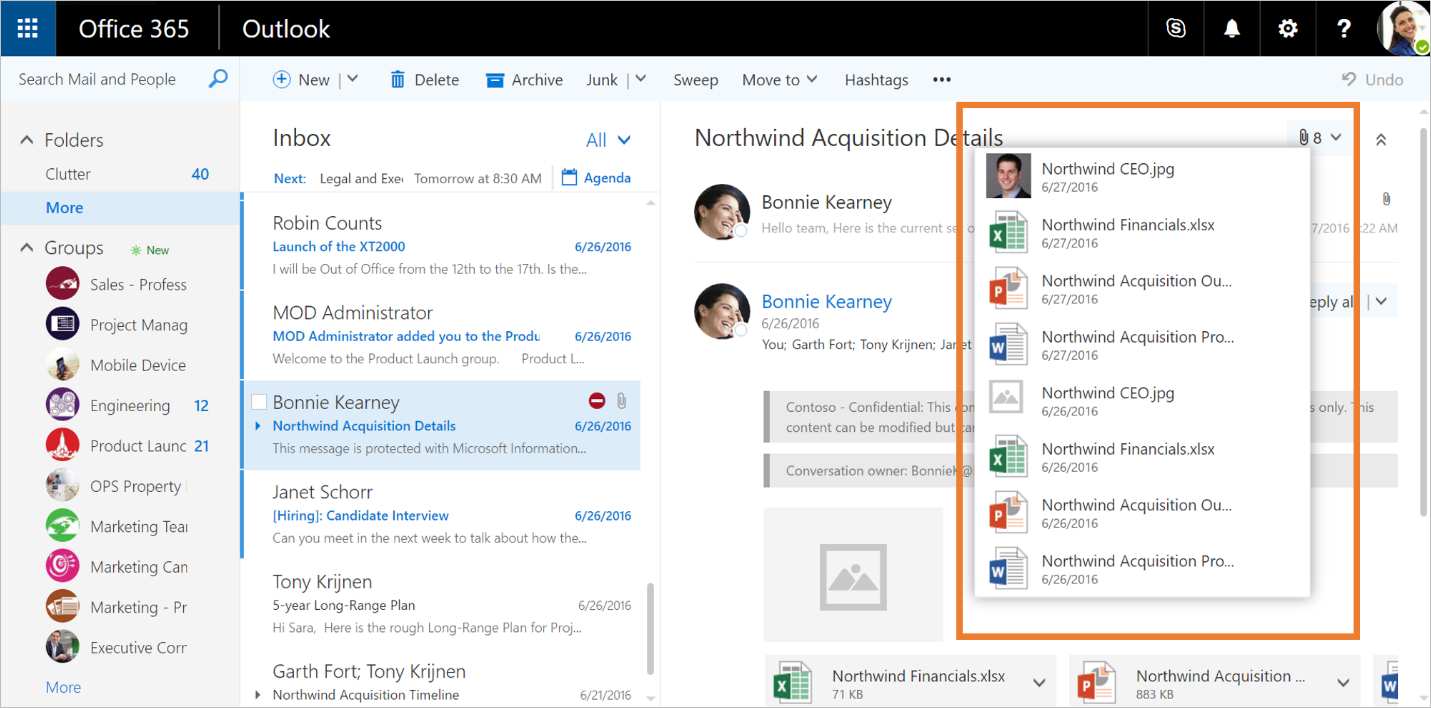 Lastly, Microsoft is also making it much easier to find attachments on long conversations. If you have long conversations where someone shares documents with you in different emails, Outlook.com will show an attachment icon on the top of the conversation — and clicking on it will show all the attachments that are present in that specific conversation. This is a major new improvement, which will save quite a lot of your time if you struggle to find an attachment on long email threads.
Keep in mind that these features are only available to users with the new Outlook.com experience and even if you have the new Outlook.com experience, the features may not be available as Microsoft is rolling them out over the next few weeks.