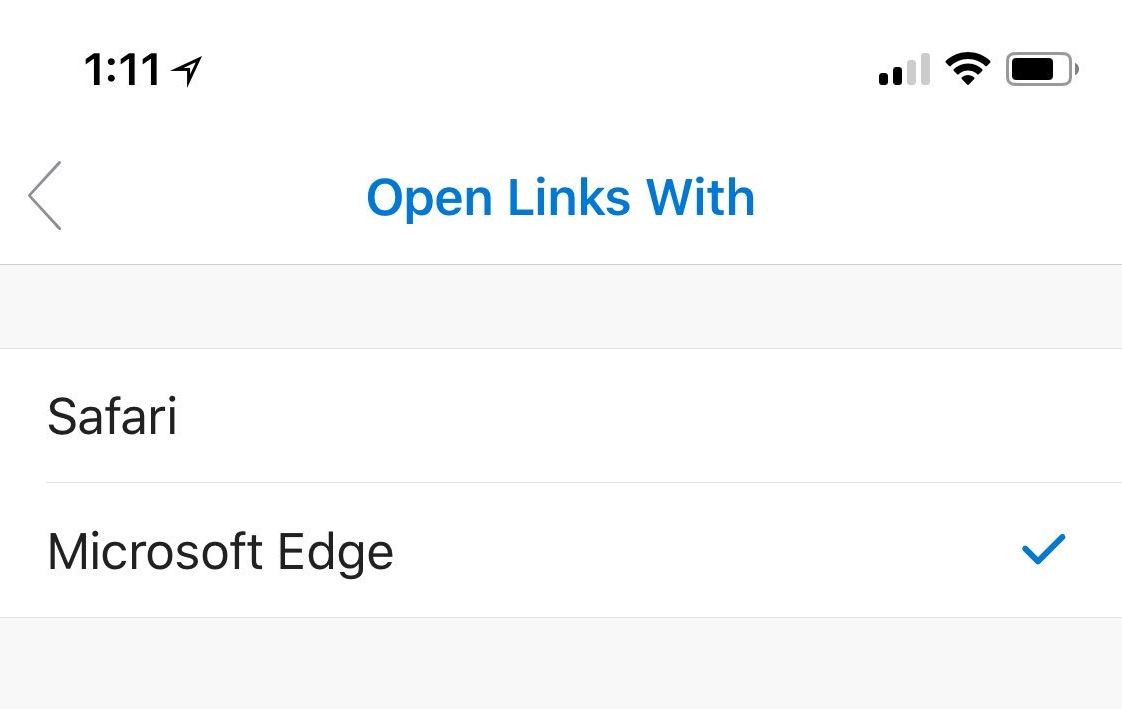 I came to know about this neat little feature in Outlook for iOS app. You can now set Microsoft Edge as the default browser to open links inside Outlook app.
Safari, despite being the default browser for over billion iOS devices offers very poor performance on older iOS devices. If you own an old iOS device, give Microsoft Edge a try, you will find it much better than Apple's Safari web browser.
Since Apple doesn't allow users to change their default browser app on iOS devices, browser vendors like Google and Microsoft are forced to work around by having 'Open links with' option in all their iOS mobile apps. Have you tried Edge on an iOS device? How does it compare against Safari or any other browser? Share us your experience.