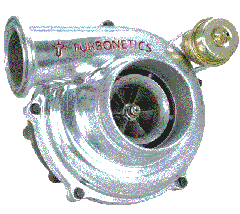 Just when you thought browsing couldn't get any faster, Opera unveils its latest innovation for better browsing, Opera Turbo.
Opera Turbo is a compression solution, similar to its Opera Mini, which will be usable on the desktop with Opera and also for Opera Mobile. It reduced data transfer by up to 80%, thereby speeding up browsing.  By taking the processing load onto Opera's servers it will also allow low-end devices to enjoy a good web experience and fully supports dynamic Web technologies such as Ajax and Flash.
In a press release  Jon von Tetzchner, CEO, Opera Software said "We are living in a time and place where access to the Web should be a universal right to all. Technology has advanced us to the point that we can very nearly access the Internet anytime and anywhere from a growing number of devices,",  "As part of Opera's commitment to provide the best experience on any device, Opera has developed the Opera Turbo solution."
The service is to be demonstrated at Mobile World Congress, and is to be sold to cell phone carriers and OEM's as a way to conserve resources and provide end users with a good web experience independent of the hardware or network conditions.
Read the full Opera press release here.