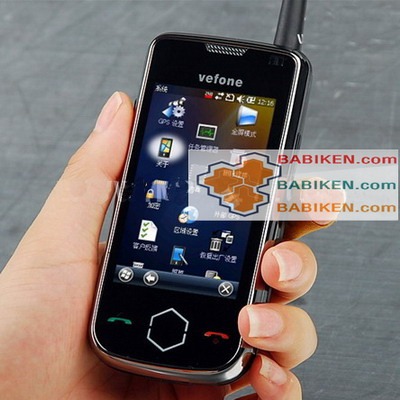 We have seen phones with integrated lighters and even shavers, but just once in a while the bizarre combinations that arise in China does make some sense.
In this case we have the Babiken V1, a Windows Mobile 6.5.3 device which for once actually does have a multi-touch capacitive screen , a technology the OS has been optimised for.
What sets the device apart however is the integrated walkie-talkie, which for most of us would of course be completely redundant, but in a warehouse or security work may usefully integrate 2 gadgets. The 3.2 inch Quadband WQVGA handset lacks 3G (as is common in China) but does have WIFI and GPS and is powered by a 460 Mhz Huwei K3 processor and 128 MB RAM and features a 2 megapixel camera.
Read more about this interesting handset in this PRLog press release here.