In an effort to make OneNote for iPad as capable as its desktop client, Microsoft has announced a new a couple of new capabilities for its users. OneNote users can now use subscript and superscript on their iPad devices, confirmed Microsoft in its official blog post. They can be included from the Home tab in the OneNote app.
To add subscript and superscript to your notebook in NoteNote, go to the Home tab and then tap the More Formatting Options button. You can also use keyboard shortcuts to add them to your notebook. Pressing Command + Shift + + (plus sign) on your keyboard will add superscript, while Command + + will allow you to add subscripts. If you're using an external keyboard on your iPad, those keyboard shortcuts will help you add subscript and superscript quickly.
For those who don't know, superscript and subscripts are characters used in formulas, mathematical expressions, footnotes, symbols, chemical compounds, and more. They appear slightly above or below the normal line. For example, while expressing Einstein's energy-equals-mass-times-the-speed-of-light-squared in a mathematical formula, we use "2" as a superscript. If you're a student and take notes using OneNote on your iPad, the use of subscripts and superscript will make things a lot easier for you.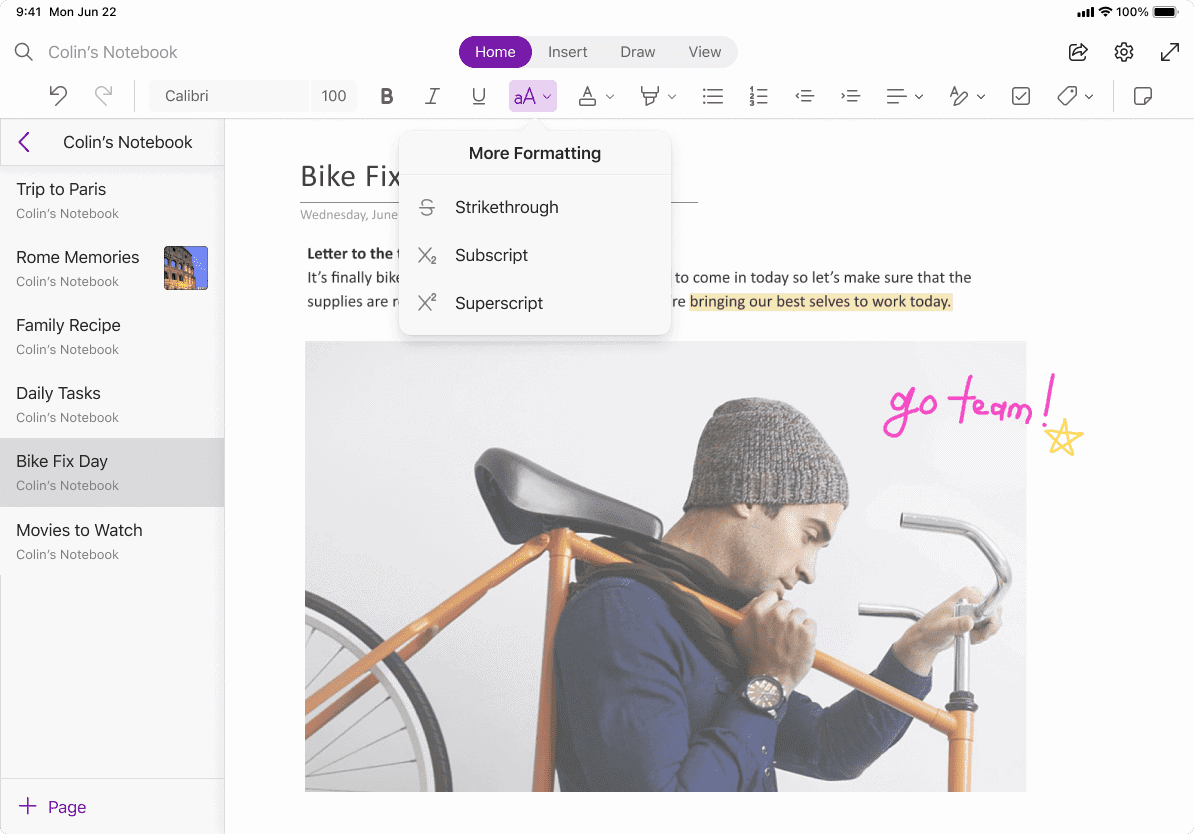 Support for subscripts and superscript is also available for use in other Microsoft 365 apps, including Microsoft Word. OneNote users on iPad can use add them to their notebooks, but they will have to be Microsoft 365 Insiders running OneNote Version 2.75 (Build 23070301) or later. The good news is they won't be limited to Insiders for very long. Microsoft is planning to make support for subscripts and superscript available for all OneNote users on iPad in August this year, which is next month.
You can download and install the OneNote app on your iPad from the App Store. Also, let us know in the comments section whether you will get benefit from the support for superscript and subscripts on OneNote for iPad.
Source: Microsoft