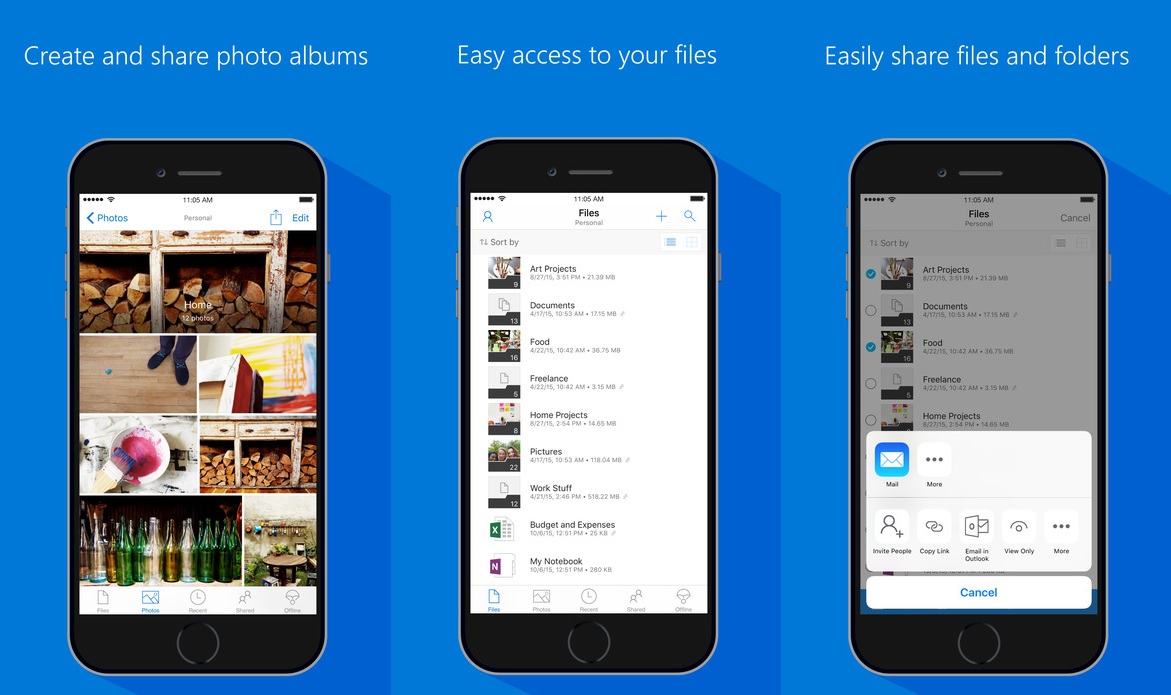 Microsoft last night released a major update for OneDrive app for iOS devices. This v9.1 update brings support for offline folders, improved sharing and scanning capabilities and more. First of all, OneDrive team has completely rewritten the app which will now allow them to release bug fixes, performance improvements, and new features faster than before. Also, Microsoft will be rolling out following new features to Office 365 users over the next few days.
Improved scanning: You can now scan as many pages as you want and save those pages into a single PDF. In addition, you can now crop, rotate, or delete those scanned pages.
Offline Folders: You now have the ability to offline any folder in OneDrive and SharePoint. You can do it by tapping and holding on your important folders then tap the new offline command.
Improved sharing: You can now create links that expire on a specific day. Tap and hold on a file, tap share, and Link Settings to get started.
Discover interesting documents: New Discover view in OneDrive app will help you discover new, relevant files based on the intelligence of who you work with and the content that you work on. You can check out this personalized content by going to the Shared tab and sliding over to the Discover pivot.
Download the app here from App Store and give it a try.